I received a sample for review purposes.
I love being able to switch out my phone case when the mood hits me – whether it's with the seasons, to showcase the latest picture of my boys, or just on a whim because I want to! I've tried a lot of different styles and brands, and I'm happy to say I've found a great source for quality cases at a great price from Skinit.
Skinit is an industry leader in consumer personalization for electronic devices – whether it's your cell phone, MP3 player, laptop, PDA device, camera, or even a gaming device. Skinit has thousands of designs ready-to-use, including top names and brands in sports, entertainment, and art. They also feature their own Customizer™ tool that lets you use your own photos, images, text, and symbols to create entirely personalized skins. They are a company committed to offering an easy way to customize your electronics to allow you to showcase your personality.
Skinit allowed me to create my own phone case for this review. Starting the process was a breeze – all I had to do was choose what type of device I wanted to personalize. From there, I was given the option of the type of case I wanted to create (I chose the Cargo Case for my iPhone 5 which sells for $29.99) and then I was taken to the Customizer™ tool where I imported the photo I wanted to use and made the edits I wanted. It literally took me just a few minutes from start to finish – and I was even able to preview my case before I ordered.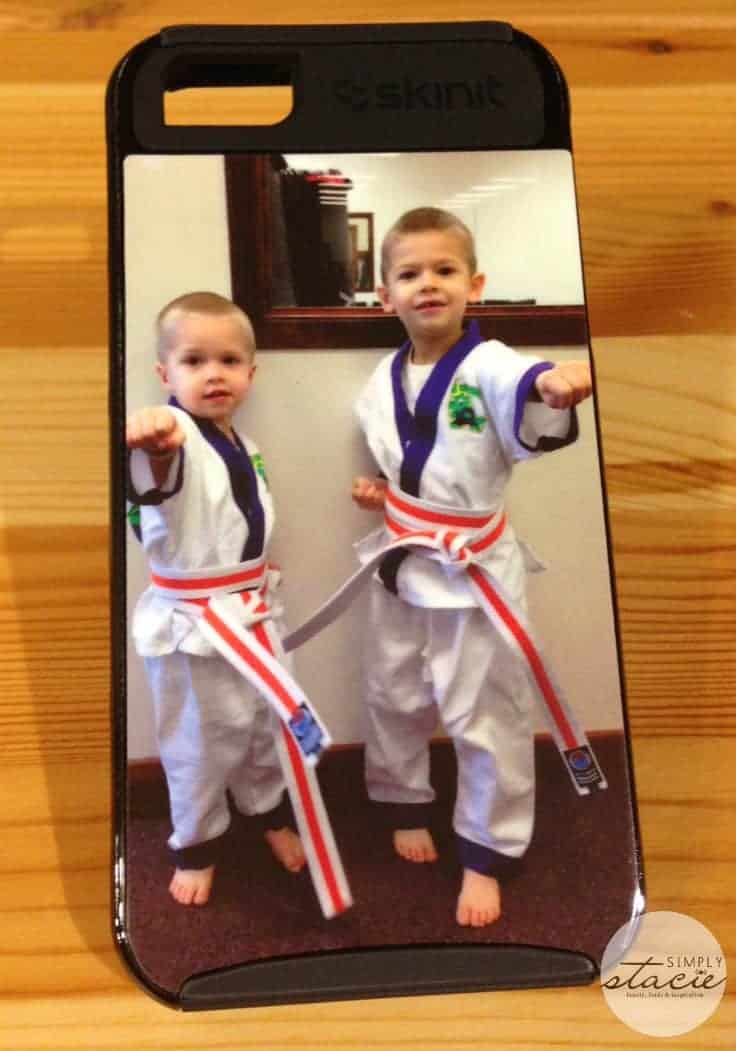 The Cargo Case is a hard shell case, and I love how it fits and protects my phone. It was easy to put on, and all of my ports are accessible. The picture quality is great, and I love not only the look of the case, but the feel as well. It's sturdy, but not bulky.