30 Popular Recipes You Need to Pin!
I never know how one of my recipes is going to be received. Sometimes I'll think I'll have a "good" recipe. It has great photos and tastes amazing. I'll hit publish and do all my social sharing and wait. I hope that it will do well on Pinterest and Facebook and people will be interested in it. Sometimes that just doesn't happen no matter how much you promote it. You can't fake viral. It just happens. The cool thing is that you don't have to be a professional photographer to have a recipe perform well. Some of my most popular recipe posts have horrible pictures, yet people love the recipe. I think the recipe itself is the key. You need a recipe that people want to make.
I took a peek into my Pinterest analytics to see my top recipe pins of all time. My Cabbage Roll Soup was the #1 recipe post of all time (so far, anyways!). I thought it would be neat to see what some of my blogger friends recipes were doing well so I asked them to have a look at their most popular recipes. I'm calling them "recipes gone viral". There are a good mix of recipes from desserts to snacks to seasonal treats. Have a peek at these 30 popular recipes and if you like any, make sure to pin them!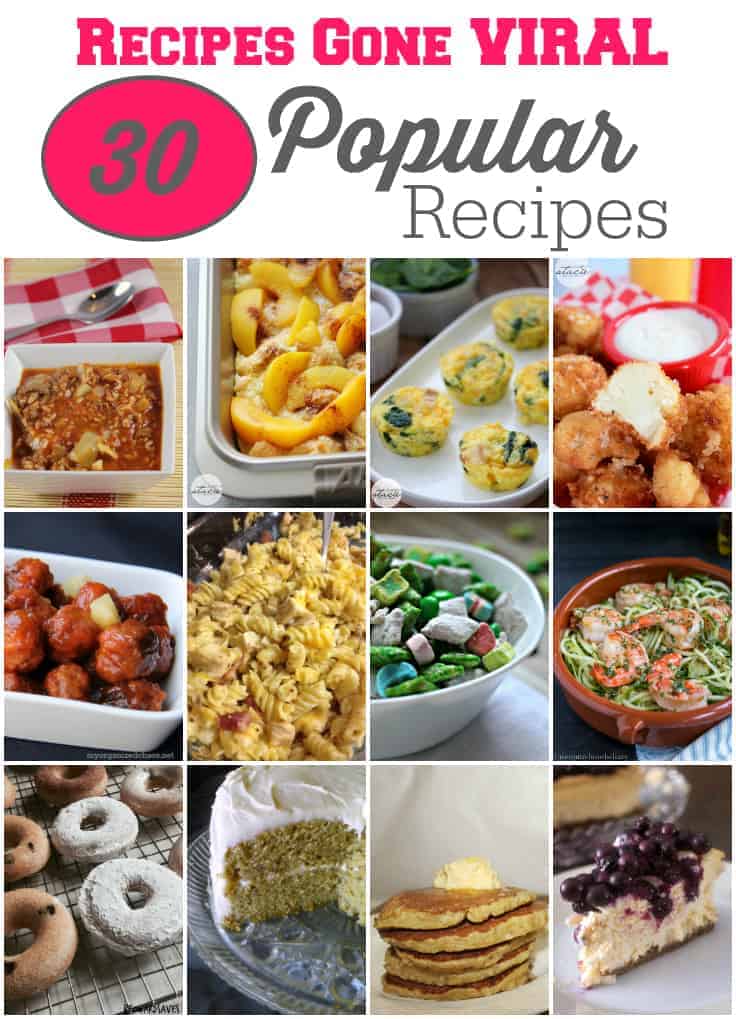 Which recipe do you like the best?