Into the Woods on Blu-ray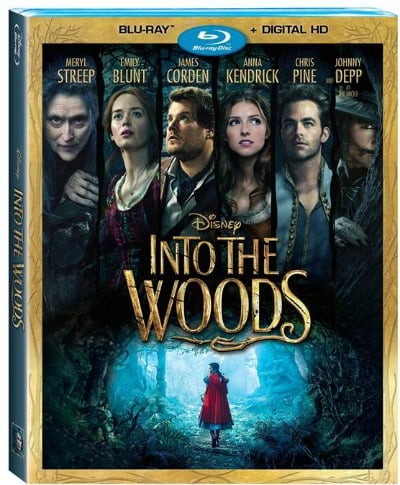 Disclosure: I received a copy of the movie. All opinions are my own. This post contains affiliate links.
Title: Into the Woods 1-Disc Blu-ray + Digital HD
Release Date: March 24, 2015
About the Film
Iconic characters, such as Cinderella, Little Red Riding Hood, Jack and the Beanstalk and Rapunzel, find their fates intertwined with a humble baker and his wife, whose longing to have a child sends them on a quest to reverse a witch's (Streep) curse. With an all-star cast, this spellbinding adventure is everything you could ever wish for!
Bonus Features
Digital HD/SD*, Blu-ray Combo Pack & Disney Movies Anywhere (DMA)
Never-Before-Seen Sondheim Original Song: "She'll Be Back". Meryl Streep performs a compelling new song that sheds a little more light on the Witch's relationship with Rapunzel. This never-before- seen composition was penned especially for this movie by Stephen Sondheim and James Lapine, and is seen here exclusively on Blu-ray and EHV. With introduction by Director Rob Marshall.
There's Something About The Woods. Journey into this mysterious forest to discover how this compelling, new musical was made. Meet Director Rob Marshall and his award-winning team of artists and craftspeople, see how the woodswere brought to life…and what they represent to the story…and to all of us.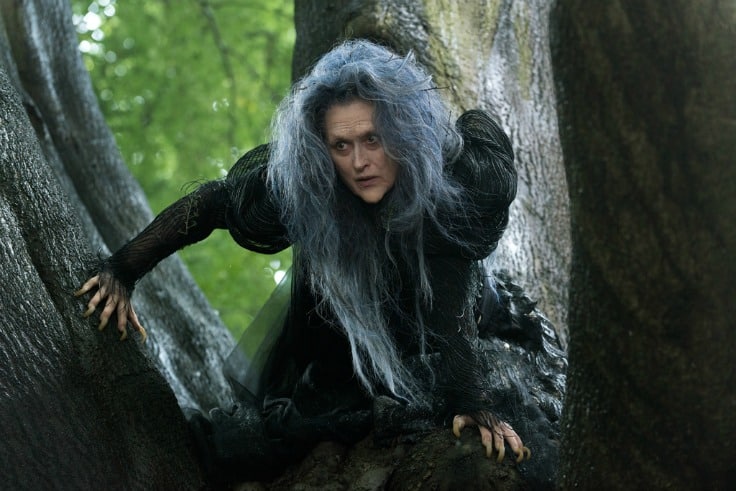 The Cast As Good As Gold. Emily Blunt. Anna Kendrick. Chris Pine. James Corden. Johnny Depp. Meryl Streep. Meet theremarkable cast of this musical movie, and hear of their affinity for this Broadway classic.
Deeper Into The Woods. Journey even further into the development of the film in these 4 segments:
From Stage To Screen
Magic of the Woods
Designing the Woods
The Costumes of the Woods
Filmmaker Commentary. Film commentary with Director Rob Marshall and Producer John DeLuca.
Music & Lyrics. Get direct access to the musical song segments from the film, with optional sing-along lyrics – 5 Golden Eggs (Easter Eggs)
*Digital bonus offerings may vary by retailer
My Thoughts
My 10 year old daughter was enthralled by Into the Woods and didn't say a peep till the end of the movie. It's over 2 hours long so that is quite a feat for her! Into the Woods is a musical and you have to follow along by listening to the songs they characters are singing. I'm not that crazy about musicals so it wasn't really my cup of tea, but my daughter really enjoyed it.
I enjoyed seeing all my favourite fairy tale characters like Little Red Riding Hood, Jack and the Beanstalk, Rapunzel, Cinderella and more. Meryl Streep played the part of the witch and was my favourite character. She did a great job personifying the evilness of her character.
Johnny Depp played the part of the Wolf and I wish he was featured more in the movie! His part is small, but memorable.
I loved the gorgeous fairytale setting. It's what I would expect my favourite fairytale scenes to look like.
If you are a fan of musicals, give Into the Woods a shot. I'm sure Bridget will ask to watch it again.