Crayola Virtual Products for Spring
Disclosure: I was compensated for this post. All opinions are my own.
Crayola has recently launched some fun virtual products just in time for Spring! The first product is Colour Alive, a virtual colour experience that allows kids to bring their creations to life with a smartphone or tablet. We've been having lots of fun with dragons, fairies and more.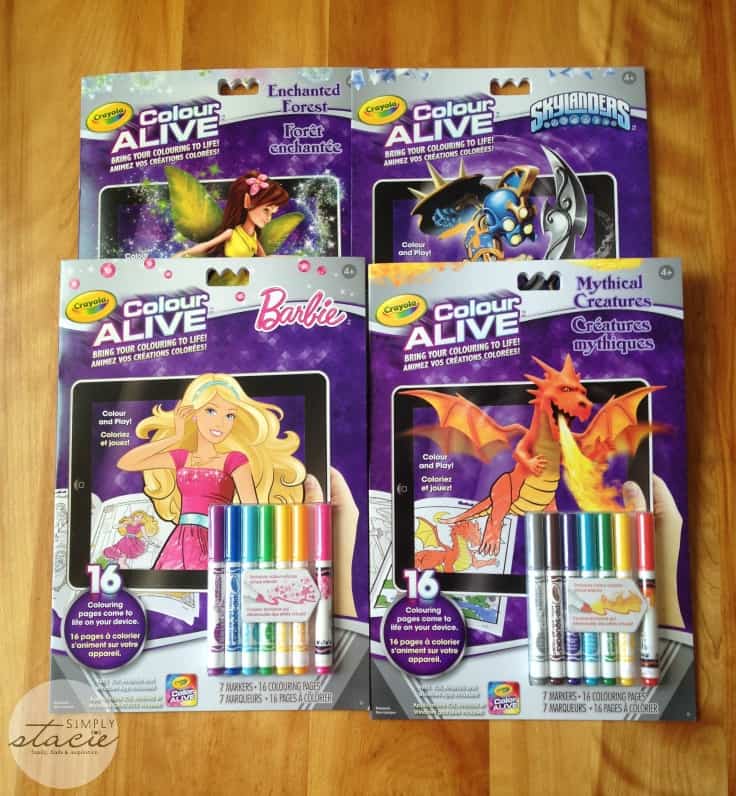 How it works is easy. Your child colours one of the Colour Alive colouring sheets. As you can see they have a variety to choose from like Barbie, Mythical Creatures, Skylanders and the Enchanted Forest. Each set comes with 16 colouring pages and seven markers. Bridget is very artistic so she's been having lots of fun colouring her sheets.
Download the Colour Alive app to your smartphone or tablet. After your child is done colouring, scan the picture and press "play". The image will come to life on the app complete with motion and sound! Bridget coloured this unicorn and he started galloping across the screen of her iPad. It was pretty neat!
If you are having trouble getting the app to scan your image, make sure you have enough memory on your device and are in a room with lots of light. We were able to get it working on her iPad, but I couldn't get it to work on my iPhone. However, my iPhone is pretty full since I use it for my blog!
Another cool thing you can do with the Colour Alive app is add the creatures/characters to images. Just take a picture in the app with the character/creature and he'll move around on the app. Here Bridget has a dragon on her head!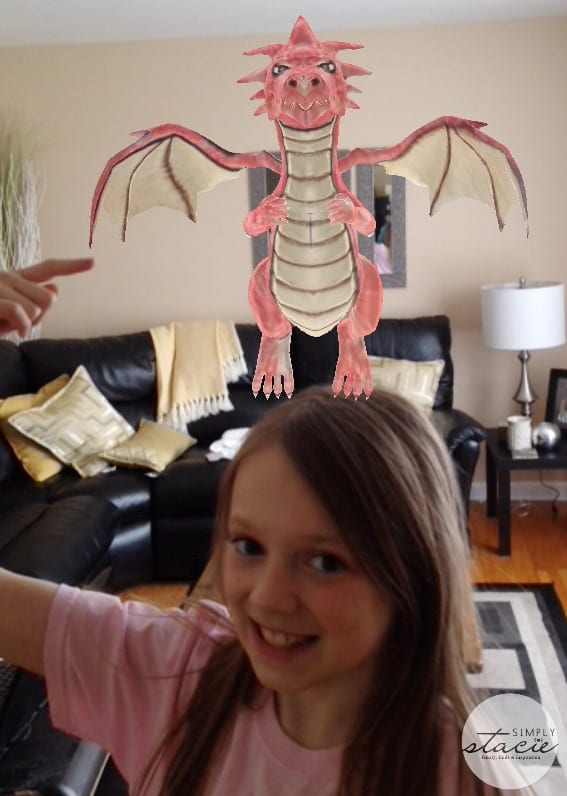 The dragon was also in my dining room perched on Bridget's arm.
What is Barbie doing dancing on my kitchen table?
Kids (and parents) can have a lot of fun with this app!
Watch these videos to see more how Colour Alive works. The Colour Alive app is free to download. I also liked that you didn't need to create an account or anything. You can start using it right away. Check out this list of devices that work with the app.
Crayola is asking Canadians to share their Colour Alive creations on social media using the hashtag #ColourAlive. Check out the hashtag to see what other Canadian youngsters have created!
Another cool Crayola product is My Virtual Fashion Show and Virtual Design & Drive. Bridget adores My Virtual Fashion Show as I knew she would. She loves playing dress up so it was fun for her to colour her own designs and watch them walk the runway.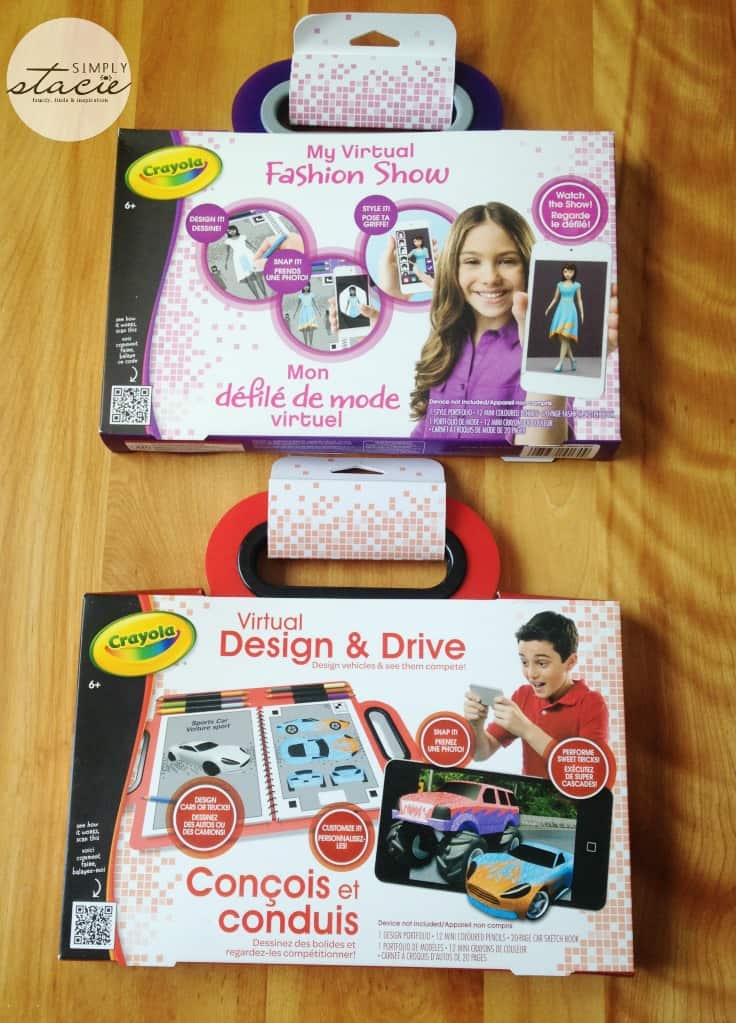 After you download the app onto your device and unlock it, you simply scan the front and back of your creation and watch it come to life. I found the app really easy to use and had no issues getting it to work on my iPhone. Your child can store their designs in digital gallery and/or share with friends too!
Would you wear this dress?
Learn more about these products and other items from Crayola. Which product do you think your child or children will enjoy the most?