Cauliflower Rice Enchilada Bowl
Are you watching what you eat or limiting carbs? I've been eating healthier since the beginning of the year and that means I've cut back a great deal on carbs. Though I enjoy making and eating rice, it's something that I don't have to often anymore. Good thing there are other flavourful alternatives like cauliflower rice! It's healthy, low carb and delicious. And I can enjoy it guilt-free! I don't feel bad about having seconds.
Cauliflower Rice Enchilada Bowl
This recipe for Cauliflower Rice Enchilada Bowl has all the spicy Mexican flavours I love minus the carbs. Even if you don't care that much for cauliflower on its own, you might like it in this recipe. I've made cauliflower pizza crust and mashed cauliflower in the past. Though you can tell that it's different, it still tastes good to me especially when I know that I can eat it without worrying about my waist line!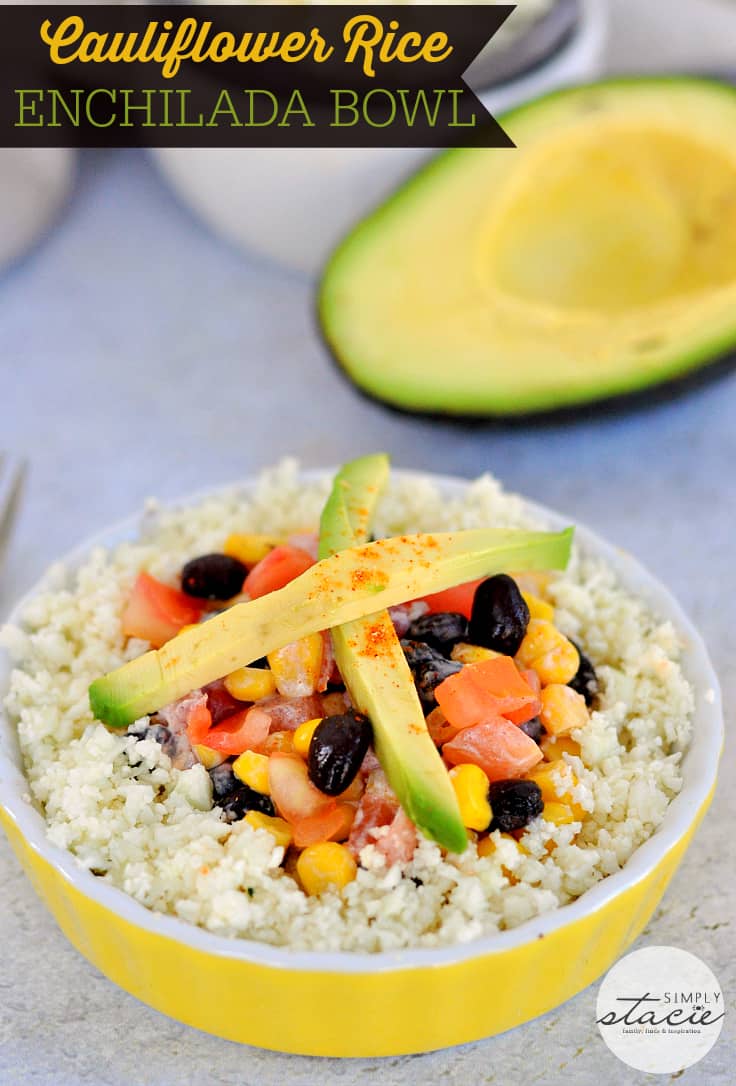 At first glance, you can't even tell that it's not actually rice in the bowl. If you look close enough you can see, but you'll have to get past all the bright toppings taking centre stage!
Whether you are watching your weight or not, this Cauliflower Rice Enchilada Bowl is a healthy way to get the daily recommended amount of veggies in without sacrificing taste!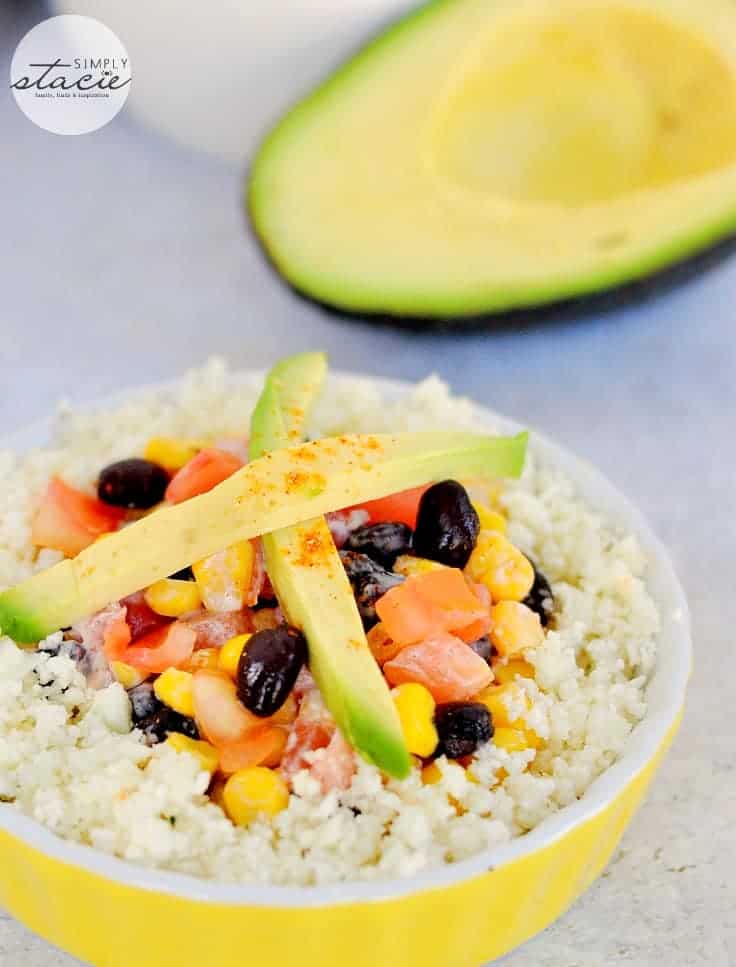 Have you ever tried cauliflower rice?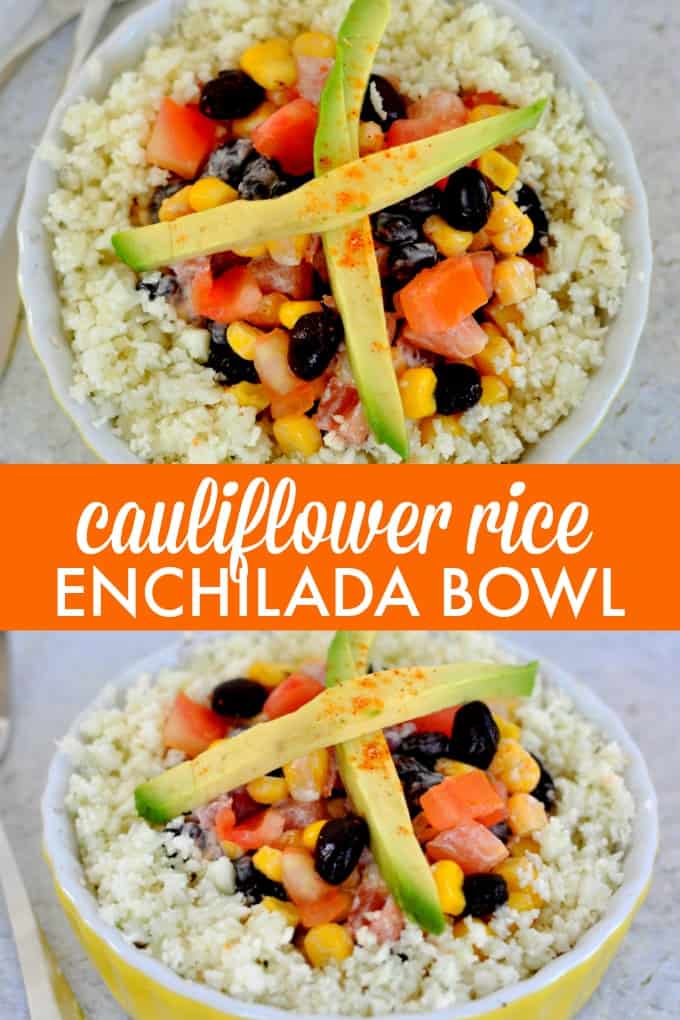 You might also like this Vegan Mexican Casserole.

Yield: 4
Cauliflower Rice Enchilada Bowl
A healthy low carb meal you can enjoy guilt-free!
Ingredients:
1 head cauliflower
1 cup black beans, rinsed and drained
1 cup frozen corn, thawed
1 cup diced tomatoes
1 packet taco seasoning
1⁄2 cup sour cream
1 avocado
Directions:
Cut cauliflower into large pieces. Pulse in food processor until it resembles pieces of rice. Transfer to steamer basket and steam for 5 minutes.
Meanwhile, combine sour cream and taco seasoning in a small bowl. Set aside.
Reserve 1⁄4 cup each of black beans, corn and tomato. Combine the remaining black beans, corn and tomatoes in a medium bowl. Stir in sour cream mixture.
Once cauliflower rice is done, transfer to large bowl. Mix in bean and sour cream mixture. Top with reserved black beans, corn and tomato. Add sliced avocado to the top and serve.​