How I Prepared for My Daughter's Future
This post is sponsored by 360ACCESS on behalf of Manulife Financial. The opinions are my own.
Are you ready for whatever life brings your way?
I'd like to think I am because I've been planning for the future for a long time. Credit goes to my father who is very financially savvy and taught my sisters and I about money from a young age. My dad always drilled into us about planning for the future and how it was important. You can't predict what will happen, but you can do your best to have a plan in place for those just in case scenarios.
I was thrust into adult responsibility at a young age. At age 19, I became pregnant. I wasn't married and had just begun my first year of university. To say I was terrified was an understatement. I fretted for months over telling my parents. I knew they would be shocked and disappointed. It wasn't the life they had expected I would lead.
Fast forward to nine months later, I gave birth to a 9lb 10z baby girl in July 1998 at the age of 20. By then my boyfriend and I had moved into an apartment we were sharing with another couple. Money was extremely tight, but we made it work with careful budgeting and not much of a social life. For example, I had $200 to spend on groceries a month. Somehow we made that work. I was grateful when the pay freeze at my husband's employer was over and he finally got a raise!
Even with little funds available, I knew the importance of planning for my newborn daughter's future. Having gone to university, I understood how much it costs. It certainly was not cheap, and I expected the costs to rise by the time my daughter would be ready to go to school herself. That was a no-brainer! I was young, but smart about money thanks to my upbringing.
Almost immediately after she was born, I started an RESP (Registered Education Savings Plan) for Olivia. I invested all the money that was gifted to her when she was born by friends and relatives. I also started saving part of the Child Tax Benefit I was receiving every month. It wasn't a huge amount, but I knew all about the magic of compound interest and that my investment would grow over time.
Over the years, that tiny RESP grew and grew. Eventually I was able to contribute more money once I started working. My parents also put money into it and most of Olivia's birthday money went in there as well. My monthly contributions were withdrawn automatically from my bank account and I budgeted around it.
My little girl is no longer a little girl. She's grown into a beautiful young woman who now has a part-time job and a learner's permit. I can't believe she is 16! Olivia is in grade 11 and will be heading off to college or university in less than two years. She's already started researching schools and programs and preparing for her future. It's crazy to me how quickly time passes. One day I'm bringing her home from the hospital as a newborn baby and next she's making decisions about her own future.
With the cost of her post secondary education looming over me, I cannot express how much I'm grateful for having that RESP! It will take off much financial burden and cover most of the costs of her education. When she goes away to school in a couple years, I'll be ready financially. Emotionally? Maybe, but that's a whole other ballgame!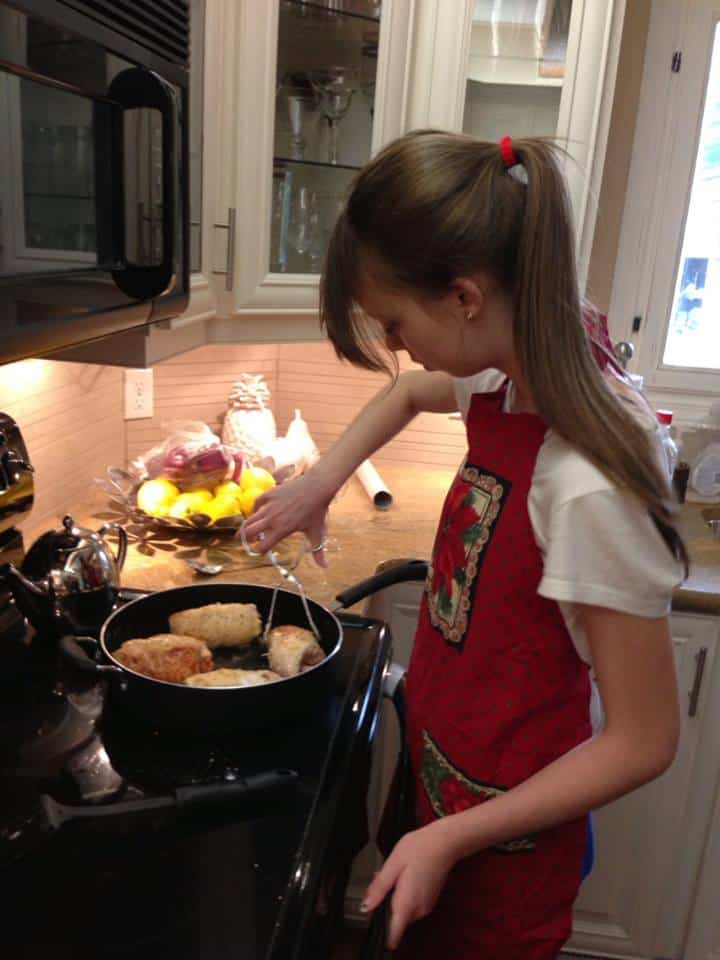 With RESPs, the sooner you start one, the better. Then it has a longer period of time to grow tax-free. That gives compound interest more time to work its magic. Plus there is also the Canada Education Savings Grant. It's a grant from the federal government that boosts your annual RESP contribution by 20% (up to a maximum of $500 per child, per year). It's just another perk to starting an RESP!
Manulife has a Family Finances Checklist on their website that is an excellent resource in helping you plan for the future. The first point they mention is to start an RESP. I can check that off for both my daughters thankfully! In fact, I think I'm doing ok financially. Out of the five items on their checklist, I've taken care of four of them. The child care option doesn't apply to me anymore because I work from home and my daughters are in school full-time.
Even if you haven't started to plan for your child's future, it's not too late. Start thinking about your options now. Make a plan and then execute it. Every little bit you can save is worth the effort. Visit Manulife to learn more or talk to a Manulife advisor in your area.
What have you done or plan to do to prepare for your families' future?