10 Books to Help You Learn About Essential Oils
This post contains affiliate links.
When I start a new hobby, I want to learn as much as I possibly can about it! My latest obsession is essential oils. I started my own secret Pinterest board a few months ago and have been also building up my essential oils library at home with books on the subject. I've purchased three books so far and am slowly adding to my collection as money allows.
I know there are many others out there like me that want to learn as much as they possibly can about essential oils. They are everywhere it seems! I've compiled a list of books on my TBR list. So far I've read Modern Essentials and found it very helpful in learning about the uses of the individual oils and the conditions they can treat. I even made my own DIY Headache Helper Roll-On based on one of their recommendations.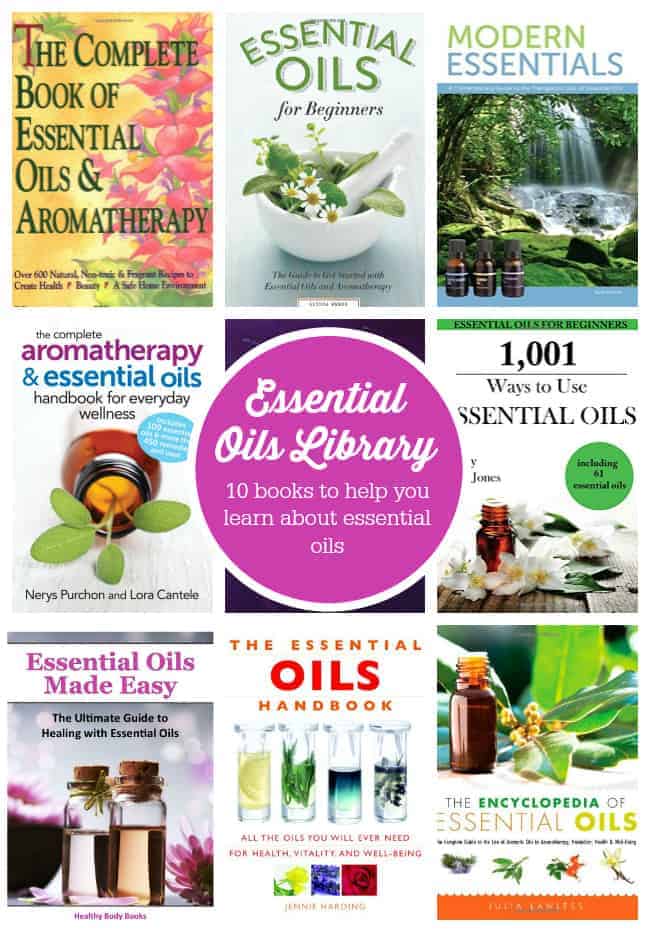 This list of 10 books to help you learn about essential oils is a great starting point for beginners!
The Internet is full of information about essential oils which is fabulous. However, I also like to have my own reference via books. Call me old fashioned, but I still enjoy curling up with a book in bed.
Have you read any books about essential oils? I'd love to hear your recommendations!