Pizza Soup
I could eat pizza every day if I knew I'd never gain weight. I always savour every bite of a homemade slice of pizza with all my favourite toppings and a crust that is cooked to perfection. Unfortunately, I would pack on the pounds if this were a daily thing and I bet I'd end up getting sick of eating it. Right now, it's a treat we enjoy every once in awhile.
I was experimenting with my slow cooker over the Christmas holidays and decided to see what a Pizza Soup would taste like. I've already had success making Lasagna Soup so it was a safe bet that this one would be a keeper too.
I used all my favourite pizza toppings, pizza sauce and cheese. The only thing it didn't have was the crust which was ok with me. I can live without the extra carbs.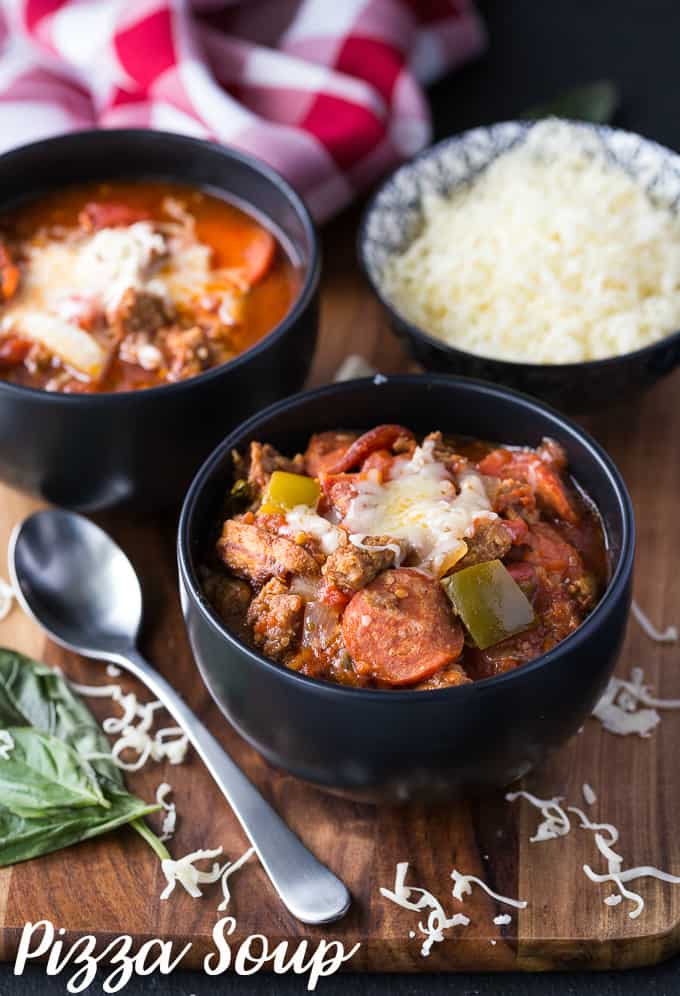 I precooked the bacon and the sausage so it wouldn't be too greasy in the soup. You could skip this step if you wanted as long as you don't mind the extra grease in the soup. I didn't find it greasy at all with precooking the meat.


It was so hard to stop myself from peeking in the slow cooker all day! It smelled so good and tasted even better. I found it very filling and was full after one bowl. I stored the leftovers in the fridge and it tasted just as good heated up the next day. I'll be making this recipe again and experimenting with other toppings we enjoy. John's a Hawaiian pizza fan so that may be the next one we try!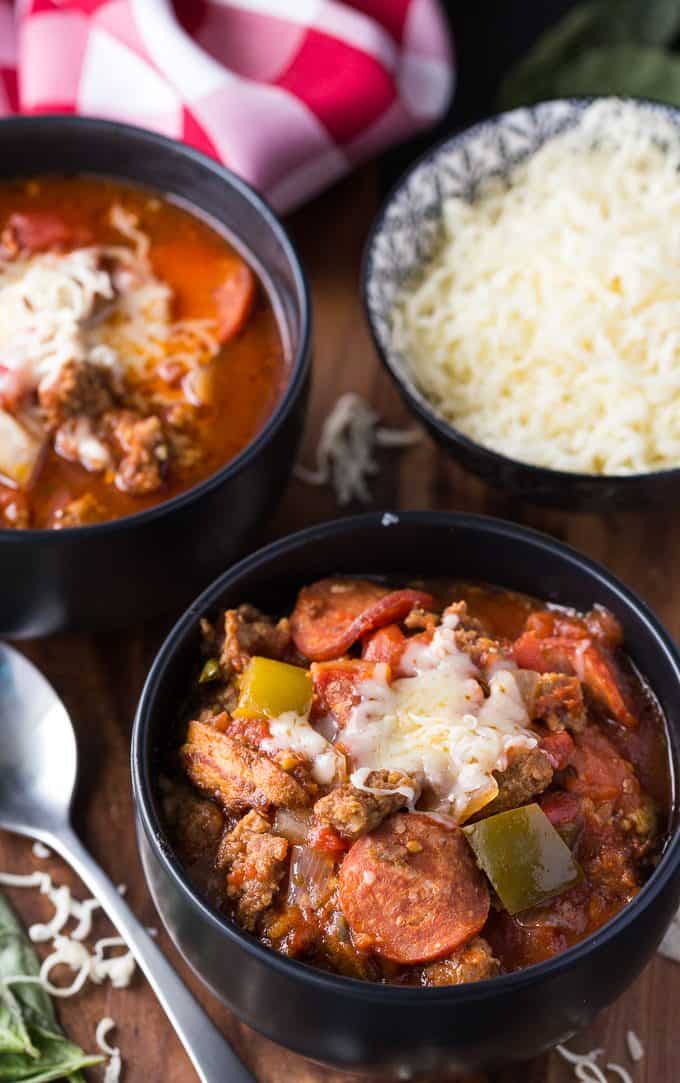 You might also like this Cream of Tomato Soup.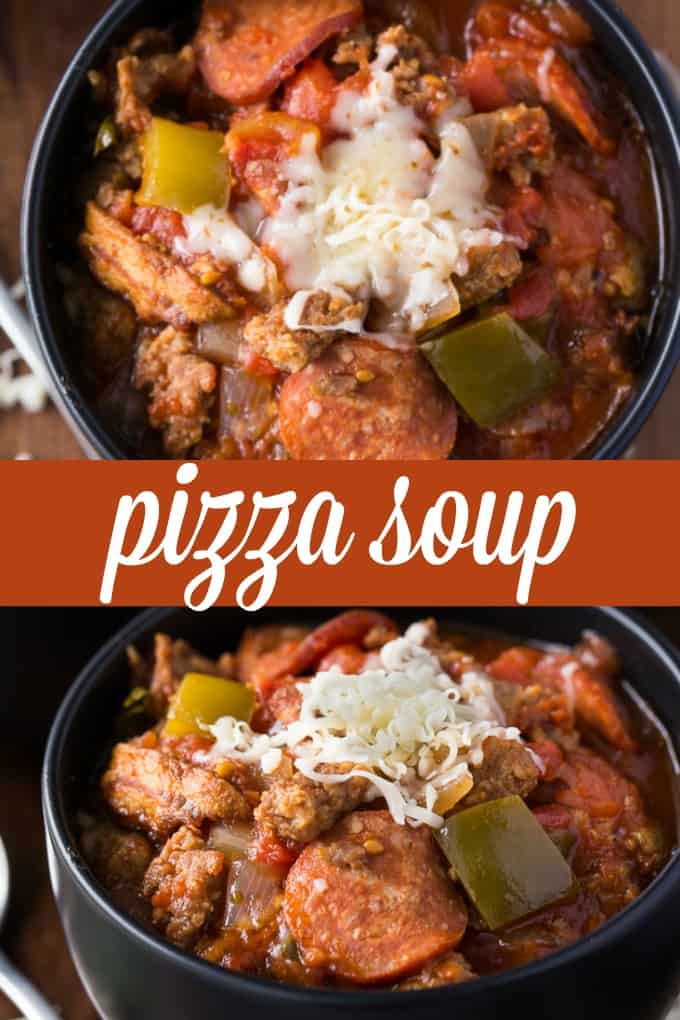 What toppings would you put in your Pizza Soup?
Yield: 4
Pizza Soup
A simple slow cooker recipe for Pizza Soup made with all my favourite pizza toppings!
Ingredients:
6 Italian sausages
6 slices of bacon
1/2 cup pepperoni
1 cup pizza sauce
1 onion, chopped
2 cloves garlic, minced
1 green pepper, chopped
2 tbsp fresh basil, chopped
1 tsp Italian seasoning
1/2 tsp Red Pepper Flakes
1 1/2 cup beef or chicken broth
1 28oz can diced tomatoes
1 cup mozzarella cheese, shredded
Directions:
Cook bacon and Italian sausage on the stove before adding to the slow cooker.
Add in all the ingredients except the mozzarella cheese. Stir to combine.
Cook on low for 7 to 8 hours.
Add to individual bowls and top with mozzarella cheese.