Homemade Lavender Bath Salt
Have you ever tried to make homemade bath salt at home?  I love bath salt but it can be very pricey in stores and sometimes the scents just aren't to my liking.  I decided to mix up my very own lavender homemade bath salt and I couldn't believe how easy it was to make.  Best of all it only took five ingredients to get it the perfect way.
With Valentine's Day coming up so quickly this would make the most perfect gift to give your friends, family, co-workers, neighbors and anyone else.  Homemade gifts really are the most thoughtful gifts.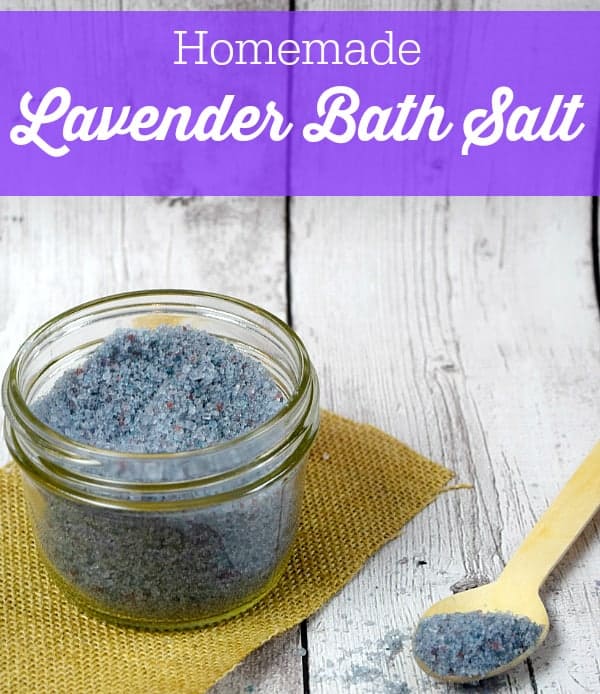 Homemade Lavender Bath Salt
Ingredients
Directions
Grab a medium size mixing bowl and pour 1 cup of Epson salt in the bottom of the bowl.  Pour your tablespoon of baking soda right on top of the Epson salt. Mix the 2 ingredients together well.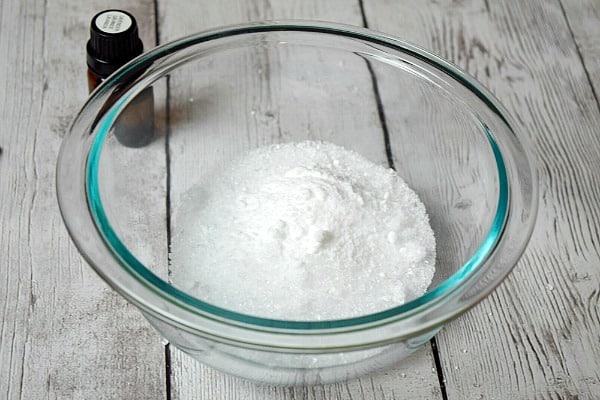 If you choose to add in food coloring now is the time to do it.  I added one drop of blue and one drop of red and mixed well to get my light purple lavender color.
To finalize my lavender bath salt I added in two drops of my favorite Lavender Essential Oil and gave it a quick stir.
That's it your homemade bath salt is complete.  Store in an airtight container and it will last up to 3 months.
Have you ever used essential oils to make your own bath salt?
The very talented Brittany blogs over at A Spark of Creativity where she focuses on DIY crafts, home décor projects, recipes and more!