DIY Valentine's Day Flower Vase
I'm obsessed with Ashland Milk Bottles! I think they're so pretty and have a unique, vintage look. I bought a bunch in the fall and picked up a few more on a recent trip to Michael's. There are so many ways to use them (like this Easy Milk Bottle Craft) that I stocked up to always have some on hand.
For Valentine's day, I made a super easy DIY Valentine's Day Flower Vase using my milk bottles, spray paint and a little bit of glitter. I had some fake flowers to put in them and love how they turned out. The silver spray paint gives it a winter feel and the glitter reminds me a little of glistening snow that catches the sunlight. You could put real flowers in them, but I chose to use fake ones. Less maintenance and a more frugal option.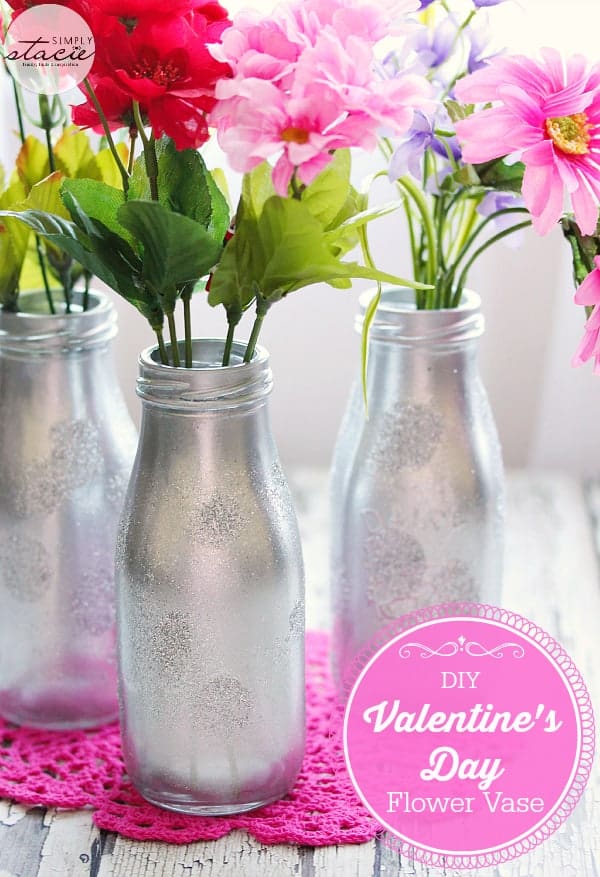 I might even keep these out on display and just change up the flowers depending on the season. I'm going to have quite the collection of milk bottle crafts at the rate I'm going!
The only thing that is hard about doing this craft in the winter time is the spray paint. Normally I would spray paint outside, but in -30 weather and a foot of snow that ain't happening! I spray painted near an open window and used a cardboard box to shield the surroundings. Thankfully I didn't get any spray paint all over my table or floor. I'll chalk that up to a success!
DIY Valentine's Day Flower Vase
Supplies
Milk Bottles (or your favourite glass bottle)
Spray Paint – metallic silver
Extra Fine Glitter – silver
Mod Podge
Foam Pouncer
Flowers of your choice (fake or real)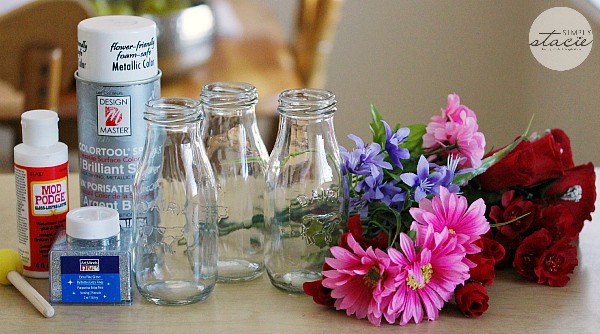 Directions
1. Spray milk bottles with spray paint in a well ventilated area. Make sure to protect surrounding surfaces! Let dry.
2. With foam pouncer, dab Mod Podge randomly over the Milk Jar.
3. Sprinkle glitter over the wet Mod Podge. Shake off any excess glitter and let dry.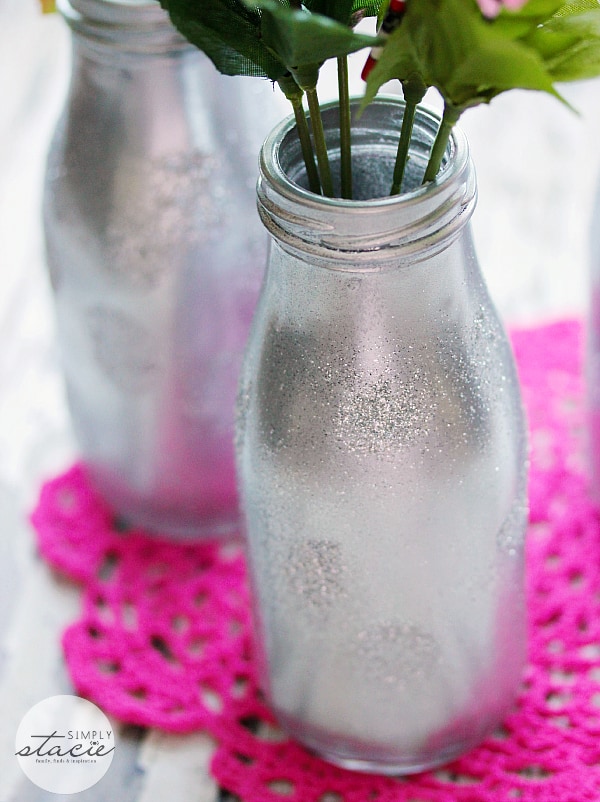 4. Add flowers of your choice and put your creation on display for all to enjoy!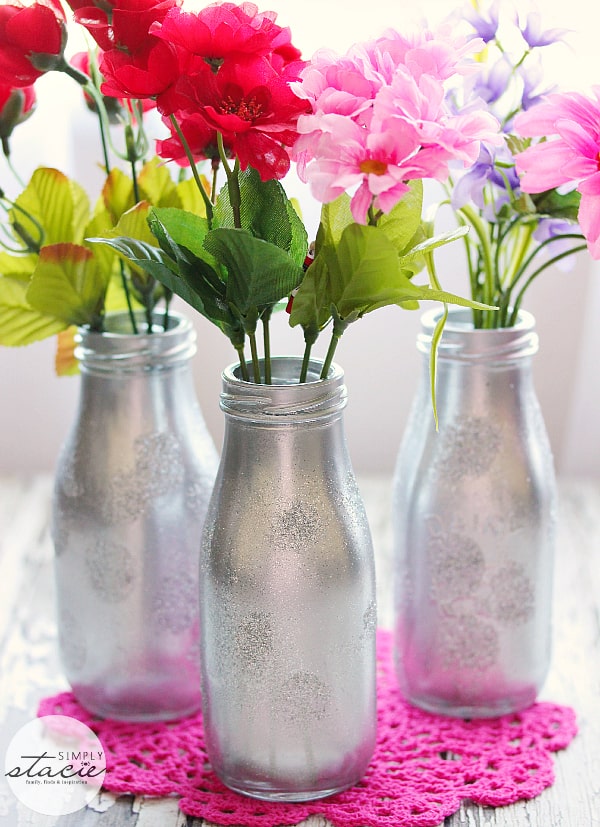 You'll probably be seeing more milk bottle crafts from me as I clean out my craft area. I haven't decided what I'll make next though. Any thoughts?