DIY Valentine Box
It's the New Year and it's time to start focusing on the fun crafts for the kids and Valentine's day is one of my favorite holidays to make goodies for. My kids are not old enough to be in school yet so we celebrate Valentine's Day at home and make each other a little something to celebrate. This year I thought it would be super fun to create Valentine's Mailboxes so we can put our special something in a safe place for each family member. This may be one of my favorite Silhouette Projects so far so lets get started shall we.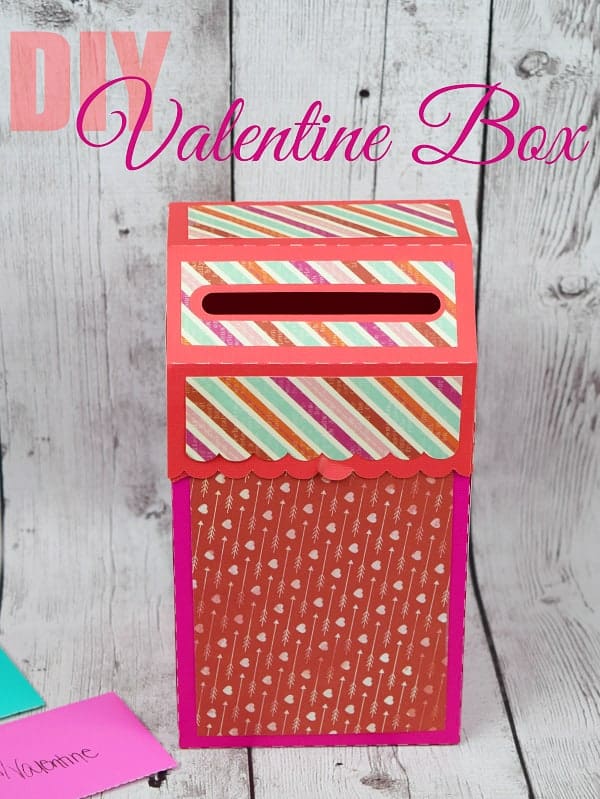 Supplies Needed
Red Cardstock
Pink Cardstock
Valentine's Day themed cardstock
Xyron Sticker Maker
Glue Dots
Silhouette Cutting Machine
Directions
Head over to the Silhouette online store and grab the 3D Valentine Mailbox file for just $0.99. Once you purchase the file head over to your Silhouette Studio Software and open up the file. The file will open up in tons of pieces but don't get overwhelmed because I'm going to walk you through the steps. When you first open the file right click and select "Release compound path" than right click again and select "ungroup." By ungrouping this allows you to freely move the pieces around for proper color cutting. Since I was cutting this using red cardstock, pink cardstock and 2 different valentine papers I needed to group my shapes together.
I have included screenshots of my screen so you can see what pieces group together for which color paper. Please note I did downsize the image quite a bit so I can fit it all on one screen for you, please do not alter the size of your Valentine mailbox.
One I was happy with the grouping I sent my files to be cut. On cut settings be sure to select cardstock as your cutting material and set your blade to a 3. Apply your cardstock paper to your silhouette mat and click sent to silhouette. Once all your cuts are complete it's time for assembly.
First step is to apply all your patterned Valentine paper to their proper panels.
Next we are going to attach the side of the mailbox lid to the center of the lid. I used Glue dots to assemble all my edges together. Once my glue dots were applied I held all the pieces together until they were assembled.
Next you will want to build the base of the box which is really easy. The bottom will have a few open flaps and this is where we'll apply the square base using our glue dots to give our box support.
After that your mailbox is complete and you can just slide the lid right on top.
The slot is big enough for a variety of valentine sizes and my son had a great time stuffing it full. This really was such a fun and easy project and I know you'll love it. I love that this can be done in any colors/patterns making them suitable for a boy or a girl.
The very talented Brittany blogs over at A Spark of Creativity where she focuses on DIY crafts, home décor projects, recipes and more!