Rudolph the Red-Nosed Reindeer Pop-Up Book

You may not be able to name all of Santa's reindeer, but I bet you know Rudolph! The story of Rudolph The Red-Nosed Reindeer is a classic that will live on forever. If you can believe it, Rudolph is celebrating his 50th anniversary this year, and just in time for the season, there is a wonderful new pop-up from Silver Dolphin Books that illustrates the story of Santa's most famous reindeer and his pals.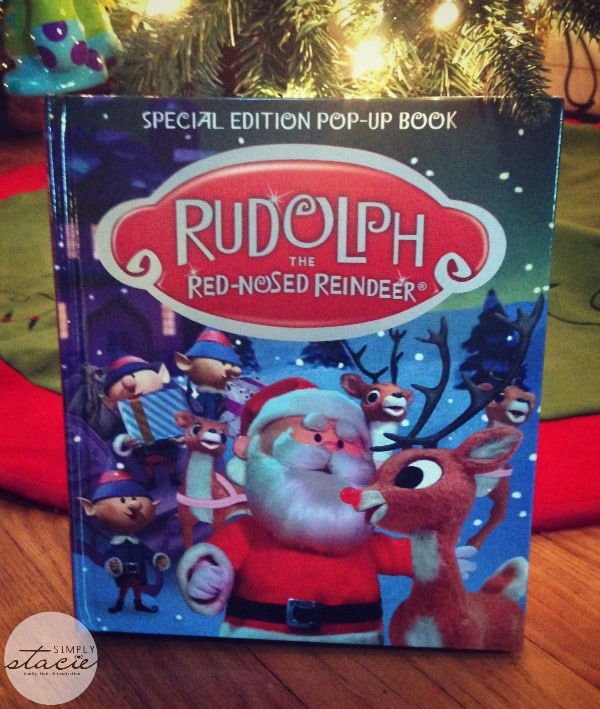 All of the classic characters join Rudolph for his North Pole adventure in this pop-up book, including Hermey the elf, Yukon Cornelius, and Clarice. The large-scale pop-ups in this book re-create classic scenes from the story using actual movie stills. The book takes you from the reindeer games all the way to Christmas Eve where Rudolph gets his chance to save the day. I love the large-scale of the pop-ups on each page, I think they really make the story come alive. The quality of the book is fantastic – the pop-ups fold perfectly every time (and they're holding up well with my curious three-year-old!). Even though we've seen the movie and read other Rudolph books hundreds of times, the story is one that my boys never get tired of, and they are as thrilled as I am to have this book in our Christmas reading rotation. This pop-up book currently sells for $19.95 on the Silver Dolphin Books site.
Silver Dolphin Books publishes activity, novelty, and educational nonfiction books for preschoolers to 12-year-olds. They offer innovative children's books that are designed to enlighten and entertain. From baby animals to rescue vehicles, the human body to books about flight, there's a book for every interest on the Silver Dolphin site. Besides their website, you can also find Silver Dolphin on Facebook and Twitter.