41 Mouthwatering Cranberry Recipes
When you think of cranberries, what is the first recipe that comes to mind? For me, I pictured our Thanksgiving and Christmas dinners and the dish of cranberry sauce on the table beside the turkey. I also think of leftover turkey sandwiches with mayonnaise and cranberry sauce – yummy! Really though I wasn't even scraping the surface to just how many cranberry recipes there are out there just waiting for me to make.
Cranberries can be used in baking and there are loads of bread, muffin and cookie recipes out there online. It can also be used in savoury dishes to add a bit of tartness. I've purchased dried cranberries (Craisins) in the past and grab a quick handful for a snack.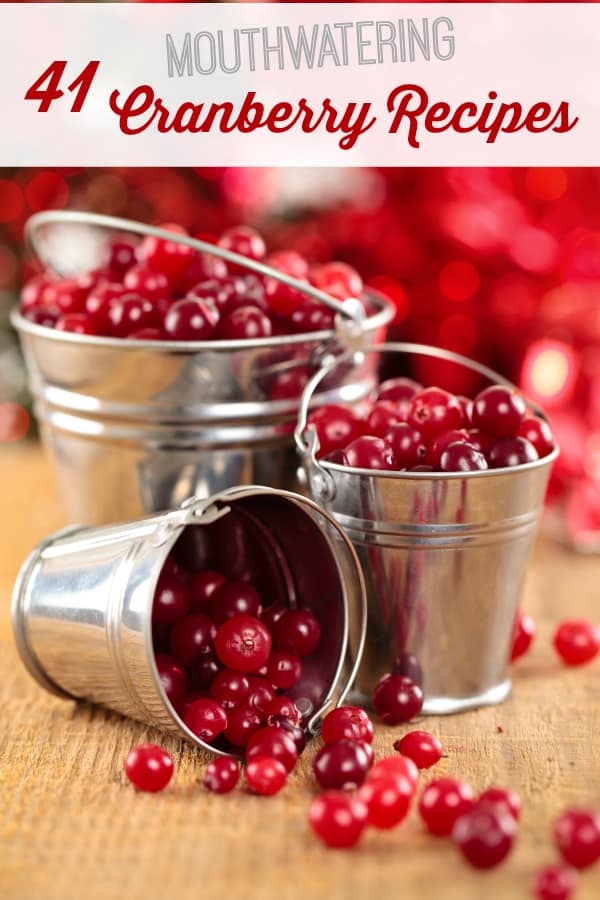 © Depositphotos.com/[Vitaina]
I've collected 41 mouthwatering cranberry recipes to try if you want to go beyond the traditional cranberry sauce recipes. I'm not sure which one I want to make first though since they all look fantastic.
Chocolate Cranberry Cookies
Oatmeal Cranberry Bars
What is your favourite cranberry recipe?