Christmas Cookie Exchange Recipes
Disclosure: This post is sponsored by Foodie.com. All opinions expressed are my own.
It's Christmas cookie time and the baking has begun! Are you looking for a cookie recipe to impress your friends and family? My Christmas Cookie Exchange Foodie collection above has 15 supremely delicious cookie recipes that will be sure-fire hits!
Cookie exchanges are so much fun. It's a fantastic way to try out new cookie recipes and show off your baking skills. Spend a day baking and then divvy up the cookies in a decorative tin or box for gift-giving. Don't forget to include the recipe! In return, you receive dozens of cookies to enjoy and your Christmas baking is complete.
Make sure to clear out some room in your freezer so you can store the cookies to last throughout the coming weeks.
It's been years since I've participated in a Christmas cookie exchange and I'm looking forward to getting back into the tradition with my local friends and family. I enjoy baking and sharing recipes and it always is so nice to hear how much people loved your recipe.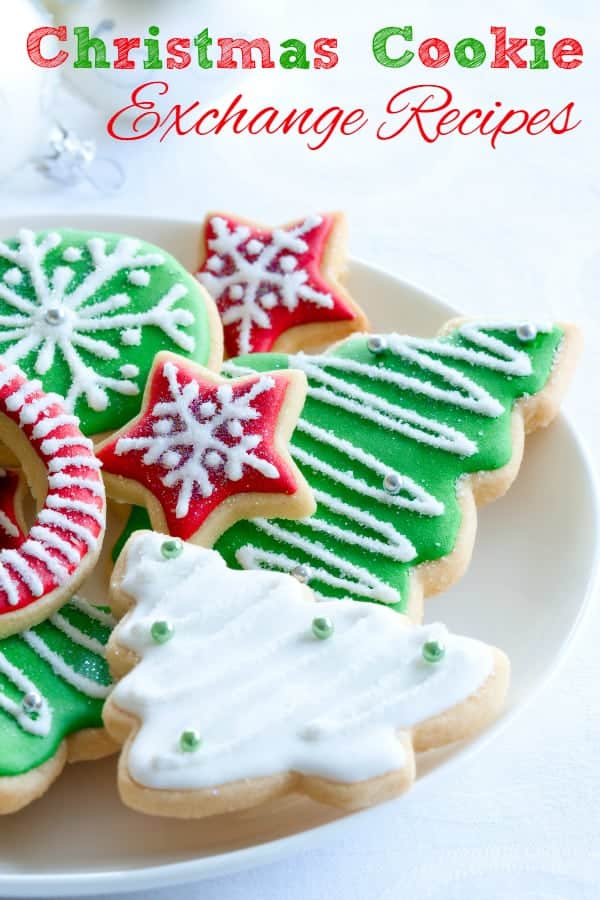 What is your favourite cookie recipe to make for a Christmas Cookie Exchange?
You might also like these Holiday Baking Must-Haves.