13 Deals Mystery Box
A few months ago I introduced you to 13Deals.com and their fantastic monthly pet mystery box (my two pups are still having a blast with the toys they received!). I was very impressed with the quality of their pet box, so I was thrilled to have the opportunity to give their Monthly Mystery Box Fashion Subscription a try – why should my dogs have all the fun!
13 Deals promises to deliver at least three fashion items every month in their mystery box. At only $15 a month (shipping is free), you can have a fun fashion surprise delivered right to your door every month, with the option to cancel your subscription at any time. I like the price point of this box, as I've looked into other services that seemed way out of my comfort zone with their monthly pricing.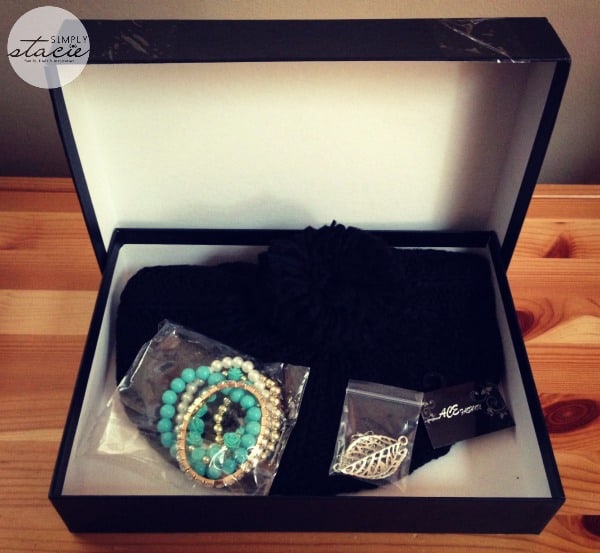 When my box arrived, I have to say, I truly loved everything I received. In my box was a great stylish hat perfect for the cold winter months ahead.
I also received a neat leaf design necklace and an assortment of five bracelets that I actually like paired together as one look.
I wear a lot of basic black, so these jewelry pieces will look great with anything in my wardrobe. What I really like about everything I received is that everything is wearable – nothing too flashy, perfect pieces to wear every day or with a special outfit on date night.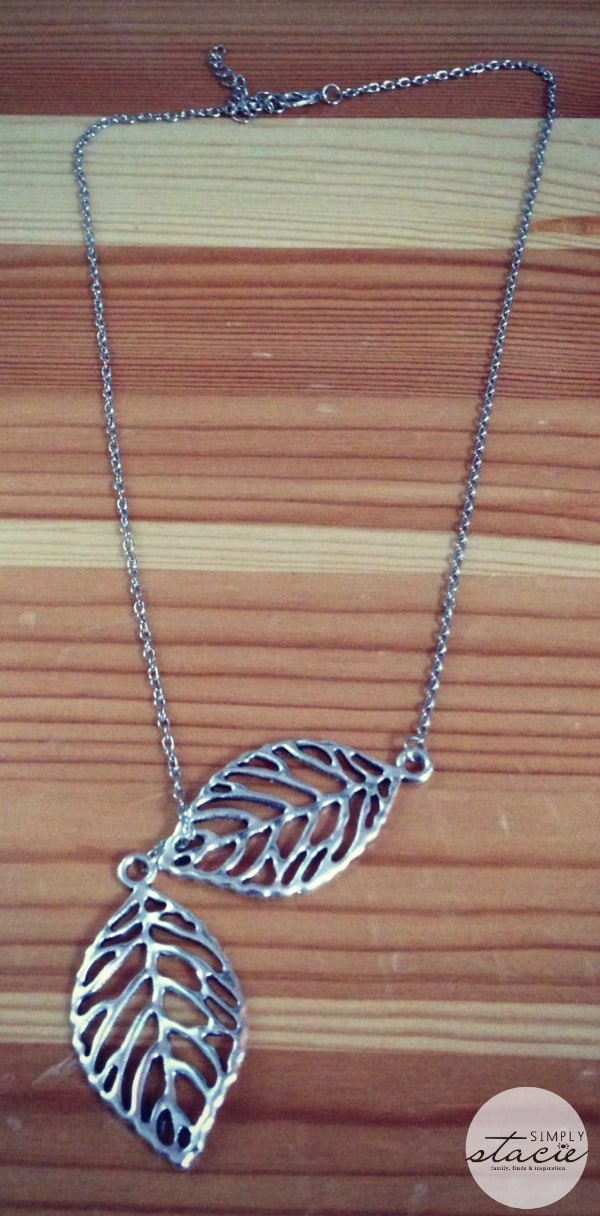 Sometimes mystery boxes can be a hit or a miss, but at this price point, even if you don't love a piece or two, you can pass items on to your daughters, nieces, or fashion-loving friends, without feeling guilty about how much money you've spent. I believe first impressions are key, and 13 Deals has impressed me with this box. I would highly recommend it to anyone looking for a little fun and fashion!
If you haven't had a chance to visit 13 Deals yet, you're missing out on some great deals. They truly have something for everybody – yourself, your pets, your children, your parents, your spouse – and for every room in your house. I love their new Posters & Stickers category which includes some neat super hero wall decals that I know my boys would love. After you peruse the site, be sure to follow 13 Deals on Facebook and Twitter for more fun.