Stay Warm with Kamik Winter Footwear
I'm keeping my feet warm this winter sporting a brand new pair of Kamik winter boots! For the past few winters, I didn't have a pair of boots. I know I'm nuts. I would shovel the driveway in my running shoes. By the time I would be done, my feet were like icicles and I'd be cold, wet and miserable. I try to not spend too much time outdoors in the winter, but there are somet hings I have to do like walk my daughter to the bus stop and shovel the walkway. I'd also like to be able to keep up with my walking outdoors if possible. I can't do that in my slippy summer shoes.
Kamik, a Canadian footwear company based in Montreal, sent me a pair of their Snowvalley Boots to try out. This company has been around since 1898, but I must have been living under a rock because they were brand new to me! I checked out their website and liked that they have an environmental focus and create footwear that is sustainable and built to last harsh Canadian winters.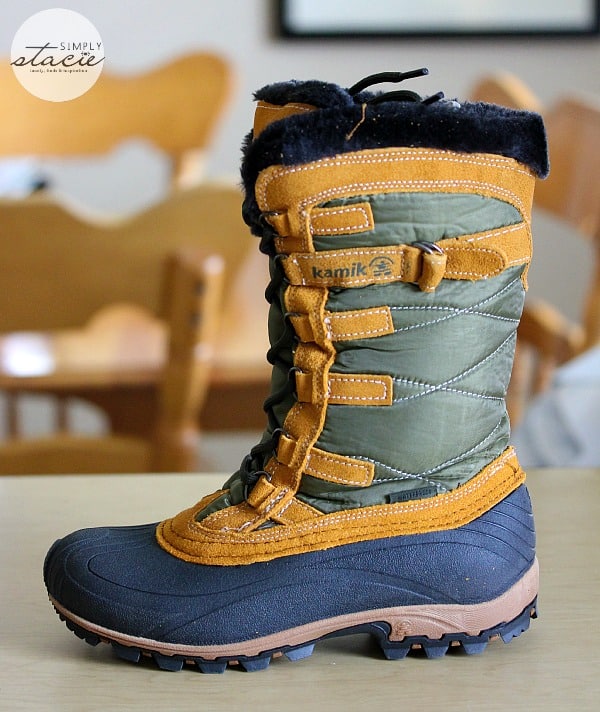 The Snowvalley boots by Kamik are available in women's size 6 to 11 and come in a variety of colours including Olive & Fossil, White, Olive, Charcoal, Black. The pair I received was Olive. The boots use a speed lacing system which is a familiar to me being the mom of figure skaters. They have rugged, yet stylish look and are 100x nicer than my old pair of big white skidoo boots that I wore many years ago!
One important thing I always want to know about winter boots is the answer to this question: do they keep your feet warm and dry? The boots are made with waterproof materials and Thinsulate insulation. Body heat stays in and the cold and dampness stays out. They are also comfort rated for -32°C (-25°F). It hasn't been that cold yet, but I'm sure it's coming. My feet felt toasty warm outside today and it was -16°c with the windchill. It was weird feeling to come inside with dry feet. I've went way too long without a good pair of boots.
You can pick up a pair for yourself for a SRP of $129.99 at a dealer near you. Check out their handy store locator and the online retailers that carry Kamik winter footwear.
In addition to boots for women, Kamik also manufactures boots for men and children. I'm looking into getting Bridget a new pair of boots. She's growing like a weed so her ones from last year don't fit properly.
Visit Kamik to learn more and find a pair that suits your style and needs!