OPI's Plaid About You Holiday Gift Set

I have a fabulous stocking stuffer gift idea for the beauty junkie on your shopping list! Plaid About You is one of OPI's new holiday gift sets.
What I like about this set is that comes with the lacquer and a handy (and cute) cosmetic bag to to store them in. It includes three popular OPI shades: Peace & Love & OPI, OPI…Eurso Euro and Snow Globetrotter. In addition, it has the Start-to-Finish treatment product design to give your lacquer a glossy finish and protect nails. My poor hands and nails get so dry during the winter months so this product is a welcome edition to my beauty routine!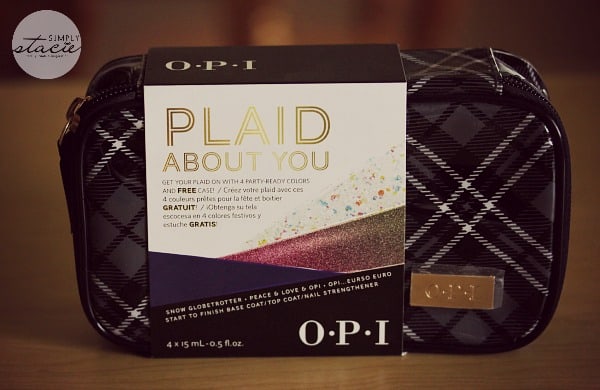 I find their picks very elegant for the upcoming winter season. The Snow Globetrotter looks like a glittery snowflake and the deep blue of OPI…Eurso Euro is pretty and regal. Peace & Love & OPI has a purplish tint when it hits the light and reminds me of the colour of a puddle of gasoline.
Start-to-Finish is a 3-in-1 treatment and serves as a base coat, top coat and strengthener. Apply it before nail lacquer as a base coat to prevent nail staining and make the colour last longer. Use as a top coat for a fast-drying, high-gloss protective shine. Plus, you can use it as a nail strengthener applying every other day to keep your nails strong and flexible.
My favourite shade of the set is OPI…Eurso Euro. I love how rich and glamourous it looks.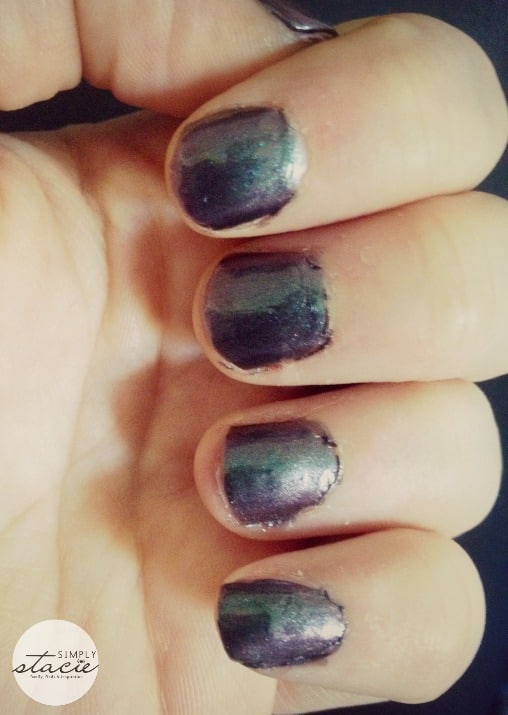 You can purchase Plaid About You at professional spas or salons across Canada for an SRP of $39.50. Do you have anyone on your holiday shopping list that would like this set?
Connect with OPI on Facebook, Twitter, YouTube and Pinterest.