Magicforest – Gifts with a European Flair

This holiday season, if you're looking for unique quality toys and gifts that are sure to please all ages, you need to check out Magicforest. This holiday season, they are featuring gifts with a European flair that are meant to be played with, cherished, and loved forever.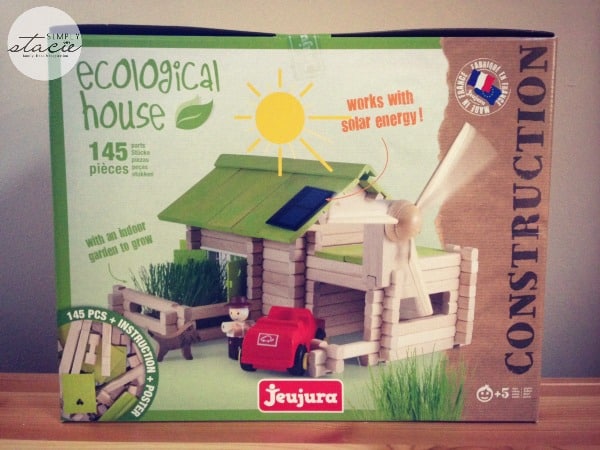 Magicforest sent me a Working Organic Farm Wooden Set from Vilac for review. This set is a fantastic way to let children play while teaching them the importance of taking care of the environment. This set has 145 pieces and is recommended for ages 5 and up (my oldest needed help from dad to build this, but that made the building experience all the more special!). There are some really neat features to this set that are unique and fun – including a solar panel that generates electricity to move the windmill, and a garden area to plant real seeds that are included with this kit. I love the details of the pieces on this set, including the little electrical car sticker and the cute little dog companion to the farmer. This set retails for $100, and would make a great gift for an older child. It's a great way to incorporate play and learning with a quality toy that will last forever. We're excited to plant our seeds in the spring!
Since 2004, Magicforest has been offering fine gifts and toys from top name toy makers. This holiday season they are featuring fine European brands such as Vilac, Moulin Roty (the cutest stuffed animals!), Trudi & Sevi (Europe's oldest wooden toy manufacturer), and Make2Play (engaging kids in the act of building their toys before getting to play with them). Toys from these companies would make great holiday gifts and stocking stuffers this year. The items they feature on their website are unique, fun, and educational. I love that you can peruse full catalogs through the Magicforest site, and I look forward to seeing new collections in 2015!
To see all the wonderful items Magicforest has to offer, visit their website. You can also find them on Facebook, Twitter, Instagram, Pinterest, and YouTube.