Magic Happens When You Modifry
Do you ever get stuck in a dinner rut? There are times I'll open up the fridge or freezer and blankly stare at what's in front me while waiting for inspiration to hit. It's not like there is nothing to eat, but I'm waiting for that a-ha! moment. I want our meals together to be easy to make, fun and, most importantly, delicious!
It's been awhile since I made fries to serve with dinner. The whole family enjoys them, and I'm not really sure why it's been so long that we had them. Maybe it's because I associate them with eating at a restaurant where a side of fries is pretty standard with meals. I picked up a bag of McCain® Superfries in Crinkle Cut on a recent shopping trip and this time when I opened up my fridge for ideas, I had a flash of inspiration!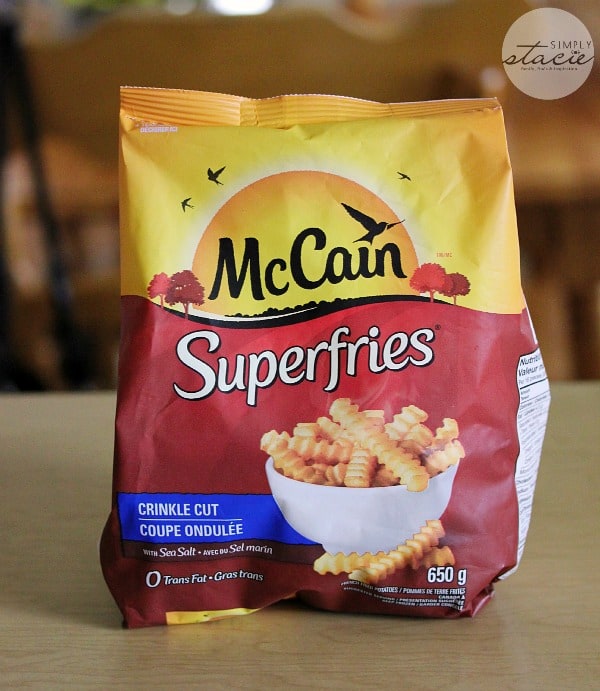 I saw the fresh chives sitting on the shelf in the fridge and wondered how it would taste paired with Parmesan cheese and garlic as a coating for the fries. I've used these same ingredients on baked potatoes so chances were good I was on to something.
I added ¼ cup shredded Parmesan cheese, 2 – 3 tablespoons of chopped fresh chives and 2 cloves of minced fresh garlic to a bowl. I added a few tablespoons of olive oil to the mixture to make it easier to coat the fries. I then set the mixture aside while I cooked the fries.
The next step is baking the fries according to the package directions. In the oven they go!
At about the 15 minute mark, I removed the fries from the oven and carefully added them into a mixing bowl. This is the part where you add your cheese and chive mixture and toss to coat the fries. Once they are coated, add them back to your baking sheet and cook for an additional five minutes.
You will not believe how good they smell! Seriously. Magic was happening in my oven.
That, my friends, is how you MODIFRY™. It's amazing how a few simple ingredients can change up a dish so much. These fries tasted better than the ones we eat in restaurants, or so my daughter has said. I have to agree with her. They were yummy!
Happy family = happy mom. I've already been asked when I'm making them again. I guess that means no more dinner rut right?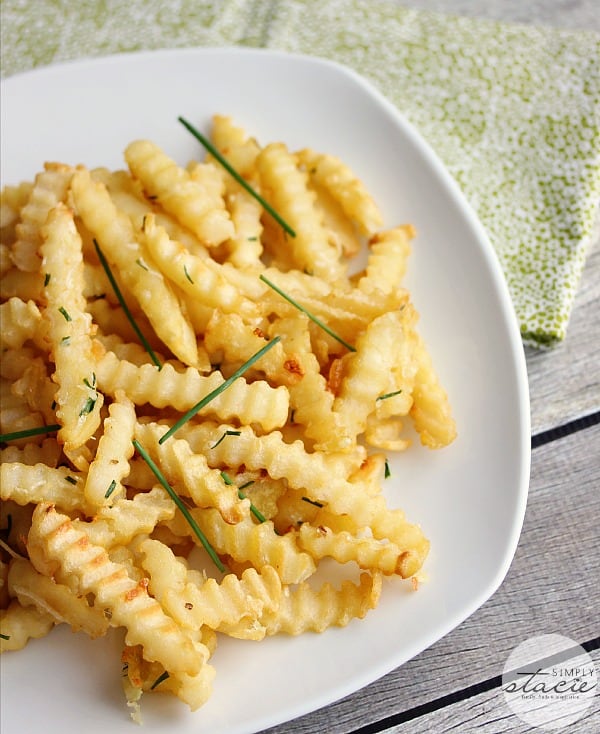 Mealtime is made better by the Superfries® everyone loves! Made from specially selected potatoes, canola oil and sea salt, Superfries® transforms any meal by adding an element of fun. Enjoy McCain® Superfries® on their own or as a substitute to your favourite side dish. Spice things up tonight and try our Black Pepper and Lime MODIFRY™! Check out www.mccain.ca for recipe ideas!
Disclosure: This post was brought to you by McCain Foods Canada via Mode Media Canada Inc. The opinions expressed herein are those of the author and are not indicative of the opinions or positions of McCain Foods Canada.