Entertain & Educate Your Kids with Cooberry
When I think back to myself as a kid and then look at my daughter today, I notice many differences. Kids today have a whole new world of technology at their fingertips with gadgets, games and more. I grew up in the 80's and remember my parents renting a VCR at the local convenience store so we could watch movies! Even though so many advances have been made, there still is a common thread between my childhood and my daughter's – a vivid imagination and love for reading. The apple doesn't fall far from the tree as they say!
Today I want to share with you a brand new free storytelling website called Cooberry. It's geared for children aged 4 to 12 and is a fun and educational alternative to watching TV. The neat thing about Cooberry is that it provides five minutes of entertainment every day with new content being added daily from Monday to Friday. Cooberry is designed to stimulate your child's interest in reading and trigger their imagination. A child's imagination is a precious gift and I love seeing a site that nurtures it.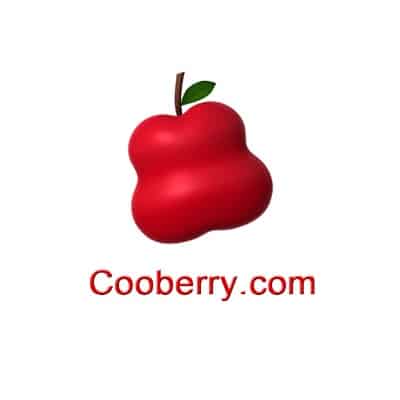 Cooberry was named after a special fruit that grows on a hidden island in the Pacific Ocean – Cooberry Island. This is no ordinary fruit and is said to actually "coo" in one's ear the words, "eat me, eat me". Obviously it's a very special fruit and now it has a special storytelling website in its namesake!
Bookmark Cooberry in your browser for easy access to keep your little one entertained while you take a minute for yourself. You'll find storytelling, ebooks, fun facts, animations and more in one online location. Your child can spend five minutes a day checking out the new content or watch a week's worth of content with the family on the weekend. Whatever works for you and your child!
Here's a look at one of the five minute episodes.
My mom always likes to tell everyone about how I had to be constantly read to. I loved books and apparently taught myself how to read at age three because of storytelling.
I guess it goes without saying that there are numerous benefits to storytelling for kids! Here are some great reasons why storytelling is awesome:
Educates pre-readers and enhances the length of their attention span for learning.
Enhances memory and imagination.
Teaches morals and positive behaviour.
Connects concepts and ideas and their relationship to past, present and future.
Helps kids to open up and feel more confident and relaxed.
Enables kids to think about telling or writing their own stories and encourages reading and writing.
Helps children remember better by repeating stories and also provides comfort during times of stress.
To see the latest entertainment available on Cooberry, go to the Program section. You'll discover new animation, storytelling and eBooks available for your child's entertainment.
Under Fun Facts, you'll learn interesting tidbits of trivia from cool facts of nature to weird world records. Do you know why French Fries are called French Fries? I didn't, but I do now!
Make sure to check out the weekend entertainment. Click on Weekend to read the latest blog posts, learn about countries around the world and find out about your zodiac sign. Plus, there is even a Zodiac Ninja for each sign too – Bridget's is the Libra Ninja with the "clam defence".
This video below will give you a peek of what Cooberry is all about!
Both the mom and the kid in me approve of Cooberry.com. Currently, Cooberry.com is compatible with PC or Mac on desktop, laptops and iPads, but is not compatible with mobile devices at this time. Visit Cooberry to see what it is all about!