Kiss My Baby: Moldiv's Instagram Baby Photo Contest #ILoveMoldiv
Have you tried Moldiv, the iTunes app that allows you to create amazing collages? Combine and edit multiple photos and use their selection of frames and professional editing options to create something unique and special to share. Moldiv can be used on both the iPhone and iPad.
To entice you to give Moldiv a try, the app makers are hosting a fun Instagram Baby Photo Contest! Up for grabs are some pretty sweet prizes – first place is an iPhone 6, second place is an olloclip 4in1 lens, third place is a selfie handheld stick AND 10 entrants will win a $10 iTunes Gift Card.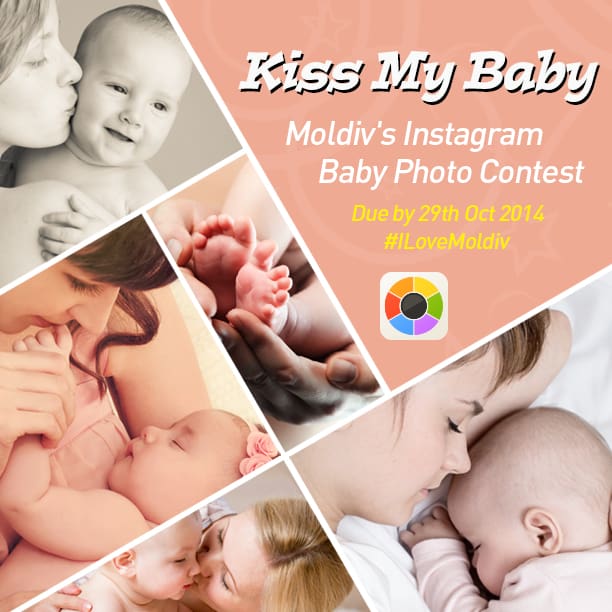 How to Enter
Download Moldiv to your iPhone or iPad (it's FREE).
Using Moldiv, create a collage of your baby's photos.
Share your collage on Instagram with the hashtag #ILoveMoldiv
The contest runs until October 29th at 12:00 am PDT and is open to USA only. Check out the official rules for more information.
Good luck everyone! I can't wait to check out your collages.