Umi Shoes for Fall

My three children have been wearing Umi shoes since they were toddlers. What I love the most about this brand is that Umi offers the most fashion forward styles that are durably crafted for their very active feet. There are tons of great styles too choose from with new additional selections every season. I enjoyed browsing all of the fall styles for boys, girls, toddlers and babies.
My daughter loves her new Ria II shoes (SRP $65) which are the perfect shoes for school, special occasions and events that require dressier footwear. There are so many pretty colors to choose from in this style and Hannah chose the silver. The Ria II shoes are a sweet Mary Jane patent leather design made from 100% quality leather. The silver color is so pretty with a silky, shimmering sheen that is very appealing to my young daughter. She prefers to wear these shoes solo but it could also be paired with tights or socks. What I like the most about this style is that while it is a dressier shoe, Hannah can still play in it because it is so comfortable to wear. The reinforced contoured outsole provides extra durability and the soles gives her a nice grip so she doesn't slip or slide as she walks or plays. Overall, these are my daughter's favorite new shoes to wear this coming fall.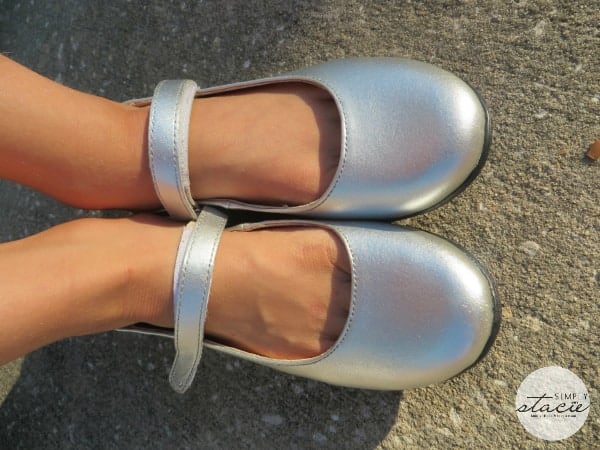 Choosing shoes for my six year old son is more of a challenge as he does not like to wear shoes and would prefer to go barefoot whenever possible. The perfect solution for him is the Umi's Cameron II (SRP $51) in stylish dark gray multi colors (check out how the yellow soles really make this shoe a standout). What makes this a wonderful shoe for Jacob is that it is very lightweight and extremely comfortable to wear so it has become his first choice when selection from his available shoes. The shoes are very easy for little ones to put on and take off with the strap design. Most importantly for me is that these shoes may be lightweight and comfortable for my son to wear but the design seems to be very durably crafted which is what I have come to expect from all Umi shoes which are made to last.
You are invited to visit Umi to browse the entire selection of children's footwear….which pair is your favorite?