Disclosure: I was compensated for this post. All opinions expressed are 100% my own.
Breaking down on the side of the road is not my idea of a good time. It's happened to me more times than I can even count. I guess I'm just lucky that way. I'm sure many of you have been that person too. You know the person whose car won't start when they've got somewhere important to be. I've been driving since 1994 and in that time, I've had more than my share of vehicle issues. In fact, since I've moved to Pembroke in June, my car has failed me three times. The latest issue? A dead battery.
It wasn't my first rodeo with battery problems either. About 13 years ago, we were driving to my parent's house in Ontario from our home in New Brunswick. It was snowing really heavily so we stopped for the night at a hotel in Edmundston, NB, a town that sits on the New Brunswick/Quebec border. The next day we got up bright and early to hit the road. The sun was shining and the roads were plowed and cleared. I figured we'd be there by the evening. The car was loaded with our suitcases, Christmas gifts and my three year old daughter was strapped into her car seat. My husband turned the ignition and nothing happened. Our car was old, but we'd just had it serviced and it was given the ok before the trip. I remember having a feeling of panic wash over me. I thought we were going to be stuck there until we got it fixed.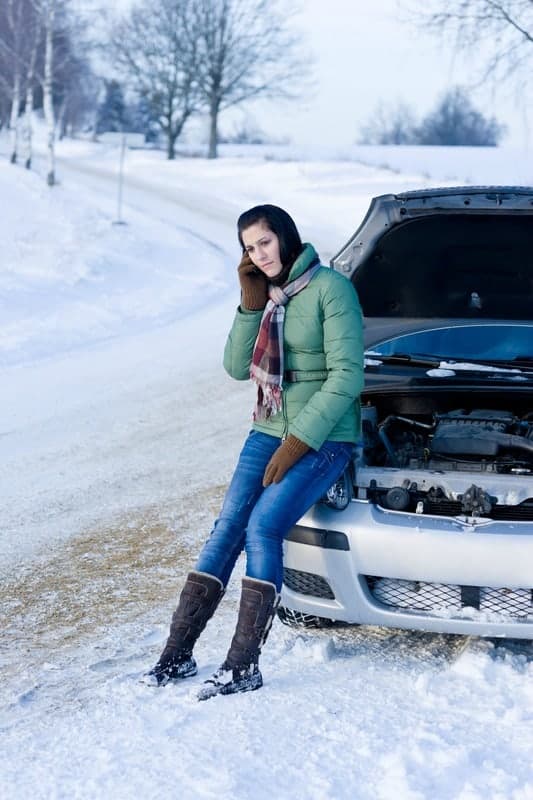 © Candybox Images | Dreamstime.com
At the time we didn't have a CAA Membership so I didn't know who to call. Luckily the staff at the hotel where we stayed were very helpful and got us hooked up with a local garage to fix the issue. We were fortunate it wasn't a holiday because there wouldn't have been a garage anywhere in town open. I was counting my lucky stars for that!
It turned out to be an issue with the battery and after having it replaced, we were good to go. We made it to Ontario in the middle of the night safe and sound. I'll never forget the feeling of fear I had of being stuck and no one to help us out.
I know that batteries don't last forever. What I didn't realize though was that there are things I can do to increase the lifespan of my car's battery. One tip is to schedule a battery check every time I get an oil change. Hopefully, that will allow me to keep a pulse on my car's battery health.
CAA Mobile Battery Service
I'm a CAA Member, but didn't know about the CAA Mobile Battery Service until recently. I'll know who to call next time my battery gives me grief!
CAA is the only battery service provider that can diagnose and install a battery at your home, workplace or even the side of the road. All you have to do is give them a call and a trained representative will be there to test, replace and take away your old battery.
Another great reason to call CAA Mobile Battery Service is the competitive price. CAA does not charge extra for installation when you buy the battery from them. Most other service providers will charge you the price of the battery PLUS the cost of installation. CAA Members also save $15 on the purchase of a new a CAA Green Power Battery. Sweet!
CAA uses only the CAA Green Power Batteries in their battery service. They are manufactured using green practices with minimal environmental impact and are backed by a 6-year total warranty.
The colder weather is coming and now is the perfect time to give your battery a check up and find out how much life it has left. Give CAA a call and request a service or get a battery quote. Now that I know about the CAA Mobile Battery Service, they'll be my first call if I run into anymore battery issues.
When was the last time you had your battery serviced?