Skip the Sugar with Almond Fresh #SkiptheSugar
Disclosure: I was compensated for this post. All opinions expressed are my own.
This seems to be the year that everyone is making healthy lifestyle changes. I'm seeing posts all over my Facebook newsfeed of my friends and family celebrating their weight loss, showing pictures of their healthy meals and posting selfies of the positive changes they're seeing in their efforts. A lifestyle change starts at home. I was doing well with my eating habits, but fell off the wagon after a period of stress. I'm ready to take charge of my health and one thing I'm doing is cutting back on the amount of sugar I eat. I lost over 60 lbs a few years ago by limiting the amount of sugar I ate and making better meal choices.
Did you know that sugar consumption in Canada is at an all-time high? Statistics Canada reports that the average Canadian consumes a whopping 26 teaspoons of sugar per day. That works out to about 20 bags of sugar per year! It's not only the sweets we need to think about, but also the hidden sugars in some of our favourite foods. It all adds up. The WHO (World Health Organization) is once again urging people to lower the amount of sugar they consume.
I never realized just how much sugar was in the food and drink I consumed. Check out this comparison:
9.5 cubes of sugar in 1 can of Coke
6.5 cubes of sugar in 1 can of Red Bull
3.5 cubes of sugar in 4 Oreo cookies
7.5 cubs of sugar in 1 Snickers bar
7 cubes of sugar in ½ cup Häagen-Dazs raspberry sorbet
1 serving of Almond Fresh Unsweetened almond milk has 0 grams of sugar, 35 calories and is fortified with nine essential vitamins and minerals.
Can you guess which one I'm consuming more of now? Almond Fresh Unsweetened is a delicious dairy alternative almond milk from Earth's Own. Enjoy it on its own or use in place of milk in your healthy recipes.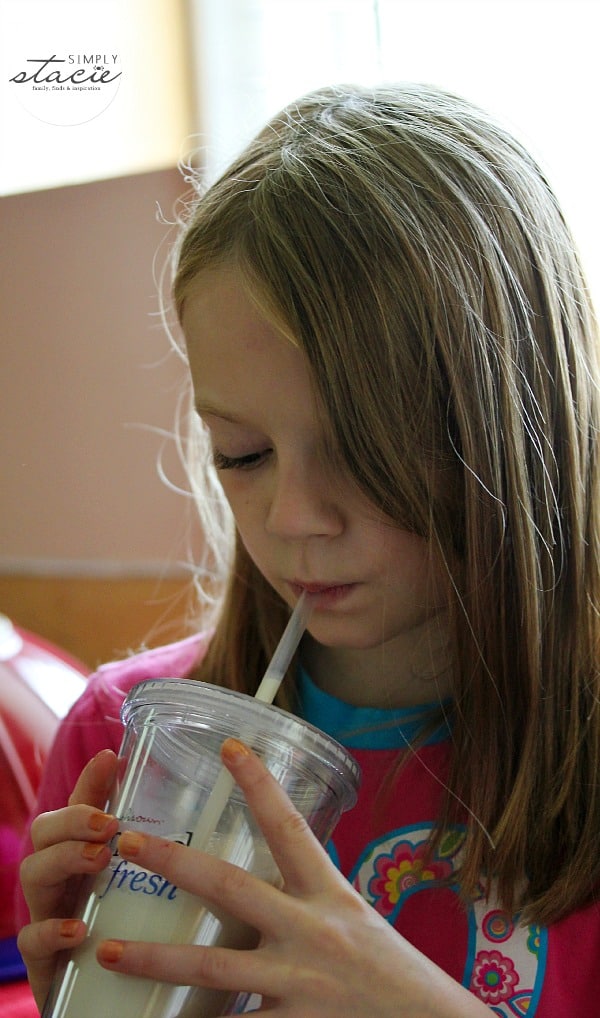 Diana Steele, a Canadian registered dietician has some great tips on how to reduce the amount of sugar in your diet. It's not as hard as you think. I need to put these tips into practice once again.
1. Reduce or eliminate sugar sweetened beverages. These include fruit-flavoured beverages, carbonated drinks, sports and energy drinks and are said to be one of the largest driving forces of the obesity epidemic. Replace these beverages with calorie-free drinks like water, tea or drinks full of vitamins and minerals like almond milk and 100% pure fruit juice. Try Almond Fresh Unsweetened for a refreshing, no-sugar added drink to enjoy cold in a glass or as a cooking ingredient in your healthy, low-sugar meals.
2. Skip the sugary ingredients. Use vanilla extract, almond extract or spices like cinnamon, nutmeg or ginger in place of jams, jellies, honey and syrups. They add a sweet flavour without using sugar.
3. Say no to candy and chocolate. For snacking between meals, enjoy a plain yogurt with berries, raw veggies and hummus or a fruit and unsweetened almond milk smoothie. Snacking between meals helps to maintain blood sugars and prevent sugar cravings. I know I'm starved by supper if I don't have a small snack mid-afternoon.
4. Add nutrients, not calories when choosing desserts. Try a can of peaches packed in water, apple crumble with oatmeal topping, low-sugar Greek yogurt with fresh berries or a glass of steamed unsweetened almond milk with a sprinkle of cinnamon.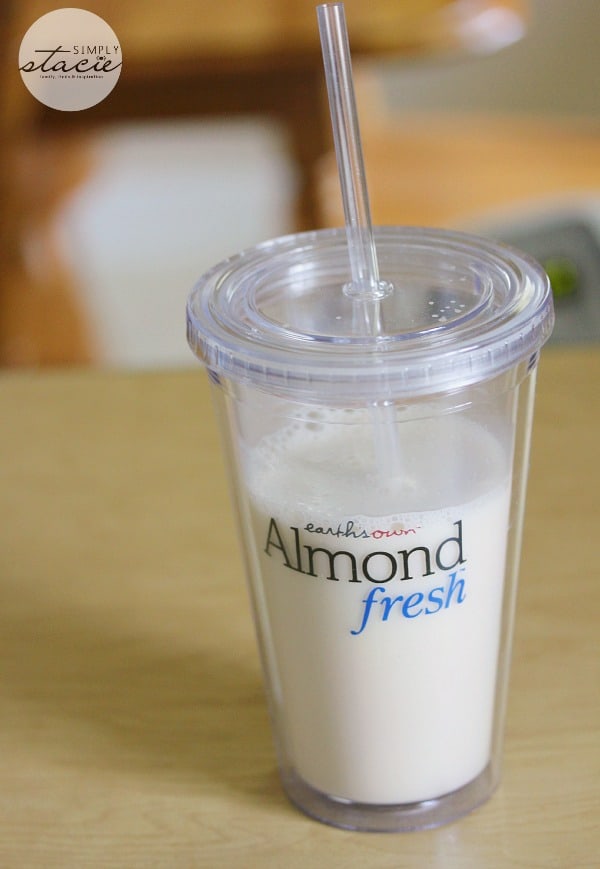 5. Cook together. Canadian health experts indicate that cooking together as a family helps to establish healthy cooking habits and a healthy lifestyle. Select weekly meals together and go shopping as family. Start simple and make small changes over time and you'll soon see a change in your overall health.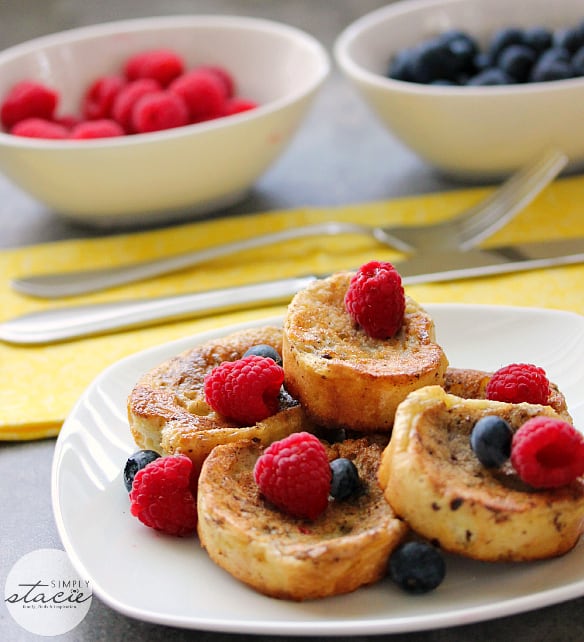 I used Almond Fresh Unsweetened in my Baked French Toast recipe. You can make this the night before and store it in the fridge. The next day bake it in the oven for a yummy breakfast to serve your family. It's also a great meal to serve when you have company over.
Baked French Toast
1 baguette
2 eggs
1 cup Almond Fresh Unsweetened almond milk
½ tsp cinnamon
½ tsp nutmeg
½ tsp vanilla
¼ tsp salt
2 tbsp butter, melted
Take a fresh baguette and cut into approximately ½ to ¾ inch slices.
Place the slices at the bottom of a 9×13 baking pan.
Whisk together eggs, Almond Fresh, cinnamon, nutmeg and salt.
Pour the mixture over the slices. Cover and refrigerate for at least 6 hours or overnight.
When you are ready to bake, preheat the oven to 450°F. Grease two baking sheets with butter and place the slices evenly spaced out on it.
Bake for 8 minutes and then remove from oven. Brush the top of the slices with melted butter and then turn the slices over. Place back in the oven for another 6 minutes or until golden brown.
Serve hot topped with fresh fruit.  The kids love this dish for breakfast!
What are some ways you are skipping the sugar?