Disclosure: I was not financially compensated for this post. I received a sample of the product for review purposes. The opinions are my own, based on my personal experience with the product.
Do you like to save money? I'm sure you do! I always feel so good when I can snag a bargain. Today I want to introduce my fellow Canadian readers and friends to a brand new site where you can find awesome deals on home, fashion and kids items! My Outlet Store brings the clearance racks to your home with just a click of the mouse.  They are a member of the CardSwap family which have been helping millions of Canadians save money since 2009.
My Outlet Store has partnered with leading retailers to offer exclusive limited time offers on items that the big box stores have over purchased. You'll discover some some pretty sweet deals on a variety of brand name products. The only catch is that you have to act fast since these unbeatable prices are only available for a limited time! Products go up and down each week and you'll see a timer on each product to help you know what is available and how much longer you have to purchase it.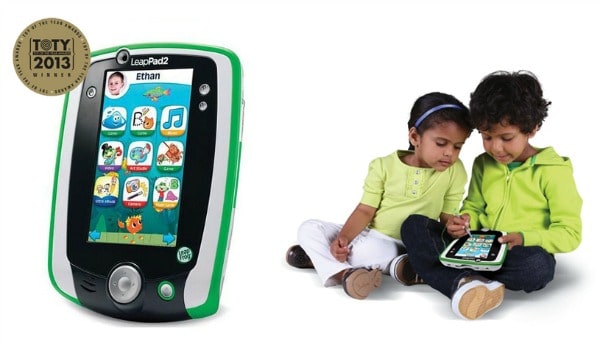 To give you a concrete example of the kind of savings you'll find at My Outlet Store, let's compare prices on the Leapfrog Tablet:
Leapfrog site: $109.99
Toys R' Us: $99.99
Walmart: $99.87
Amazon: $99.99
My Outlet Store: $69.99
See what I mean about huge savings? If you want to get a headstart on Christmas shopping this year, make sure you check out the deals offered on My Outlet Store.
Want front of the line access? If you enter your email into the area at the bottom of their site, you'll be notified about any new deals posted a day before they are available to the general public. Plus, you'll also receive a 10% discount just for being subscriber. Easy-peasy!
My advice is if you see something you want or need or want to buy as a gift, snag it now! My Outlet Store out-prices large retailers like the ones mentioned above and they have yet to be beaten!
I wanted to test out the site to see how easy it was to use. I was very pleased to see how simple it was to place an order. My daughter's 10th birthday is coming up in October so I wanted to pick her up a couple things to use as gifts. I bought her a Staedtler Drawing Set for $29 (regular price is $79) and a CANADA Beach Towel for $10 (regular price is $24.99). Bridget is quite the little artist so I thought the drawing set would be perfect. You can't go wrong on that price either! The beach towel is for her to take with her to swimming lessons.
Another cool thing about My Outlet Store is that even their shipping is a good price! In Canada, we are used to paying high shipping costs (ugh). Shipping on orders $75 and under on My Outlet Store is only $4.95 and FREE on orders $75+. Because they operate like a clearance outlet, they do not accept refunds and quantities are limited.
Exclusive Discounts
I have an exclusive flash coupon code for My Outlet Store! Save 10% off your order at My Outlet Store with the coupon code: SimplyStacieFlash10Off. This special code is only valid until Sunday, August 24, 2014 at 11:59 pm EST!
I also have some product-specific discounts to share. Apply these discounts to save even more money. It's raining savings today!
1. LeapFrog LeapPad 2 Power Learning Tablet: Use the coupon code SimplyLearning25Deal to save an extra 25% OFF. Ends on Monday, August 25 at 11:59 pm EST.
2. Lagostina 10-Piece Cookware Set: Use the coupon code SimplyCooking10Deal to save an extra 10% OFF. Ends on Sunday, August 24, 2014 at 11:59 pm EST.
3. Zen III Gel Fibre Duvet: Use the coupon code SimplyZen20Deal for an extra 20% OFF. Ends Sunday, August 24, 2014 at 11:59 pm EST.
4. OBUS Forme Natural Down-Fill Pillow: Use the coupon code SimplyComfy20Deal to save an extra 20% OFF. Ends on Sunday, August 24, 2014 at 11:59 pm EST.
Like I mentioned, these deals are on for a limited time only. Don't delay if you see something that catches your eye!
Connect with My Outlet Store on Twitter, Facebook, Pinterest and Google+.
Giveaway
Four Canadian readers are going to win a $25 gift card to go shopping on My Outlet Store!
a Rafflecopter giveaway