Disclosure: I was compensated for this post. All opinions expressed are 100% my own.
Moving to a new place is stressful, but there is one thing I enjoy about the process. Redecorating! It's like having a blank canvas to work with and I enjoy being able to create a space that feels like home. My mom has lived in the same house for the past 15+ years and is always changing up the rooms in her house. I think I caught the decorating bug from her.
Back in 2012, I introduced evgie, an online store that specializes in wall decal designs. It's run by two women named Evgie andEv who are both passionate and extremely talented in interior decoration and digital illustration. evgie has loads of wall decals to choose from to decorate your entire home. They have some adorable designs for kid's rooms. I'm in love with their nursery wall decals.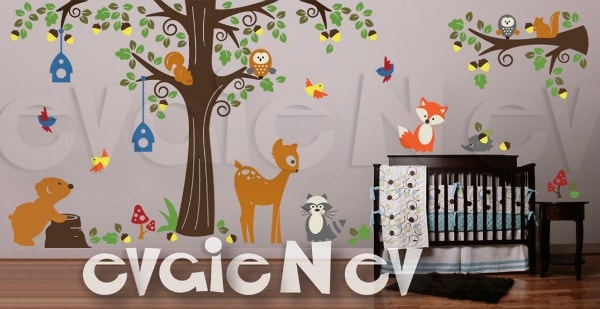 Wall decals are popular and can really change up the atmosphere in a room. Once we are done our painting here at the new place, I'm thinking of what I should do with my walls. Browsing evgie has provided me with tons of inspiration! Look how neat this Family Tree Wall Decal with Picture Frames is! It would look great on a feature wall in a living room or rec room.
evgie also specializes in customized wall decal designs. If you've got an idea of a project, contact them. They will help bring your vision to life.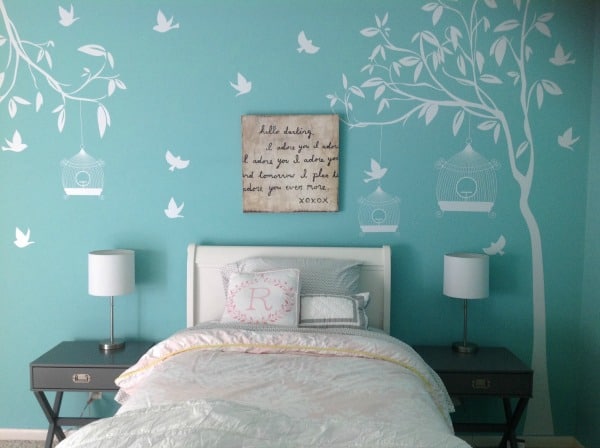 And in other good news, evgie ships worldwide! Check out their shipping page to see the current promotions for free shipping. They accept all major credit cards and Paypal for payment.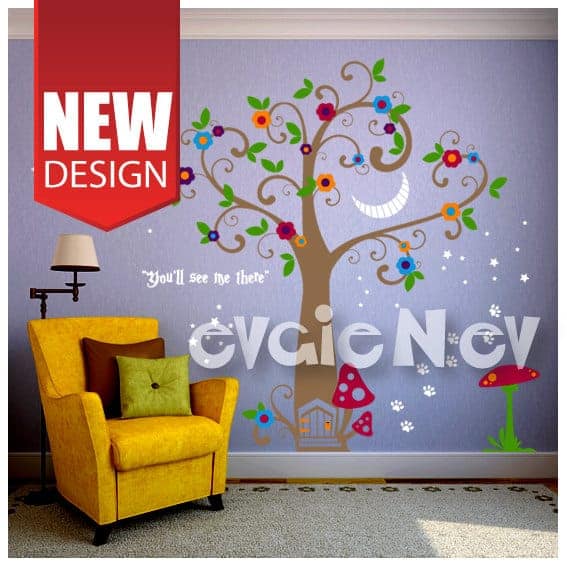 Take a peek around evgie and find a wall decal that sparks your creativity! You can also find evgie on Etsy. Pin a few of your faves to your home decor boards on Pinterest. I've added a few pins to my Pinterest boards so I can find them later on.
Connect with evgie on Facebook, Twitter, Pinterest and on Etsy.