12 Tips for a Stress-Free Road Trip
Disclosure: I was compensated for this post. All opinions expressed are my own.
My Facebook newsfeed is full of my family and friends taking road trips. It's been a busy summer for us with the move so if we do go anywhere it probably won't be too far. However, we are no stranger to long road trips having moved across the country multiple times. I know all too well that road trips are fun, but stressful. With a bit of careful planning, you can help to lessen that stress just a bit!
I've come up with my top 12 tips for a stress-free road trip.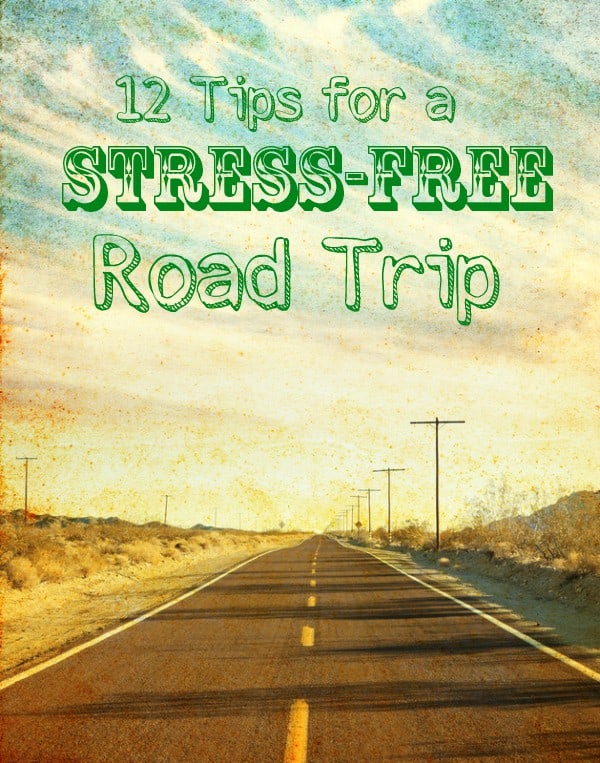 © David M. Schrader | Dreamstime.com
1. Schedule stops and bathroom breaks. Unexpected stops can make an already long road trip even longer. Plan how often you will stop for bathroom breaks, stretches, etc. You know your family best. I have a birdy bladder as John says so we normally have to stop every 2 hours for a bathroom break.
2. Keep kids occupied with games. Some fun ones include "I-Spy and "Spot the Car". Minitime has a list of 10 road trip games for kids.
3. Don't forget the music. For the older kids and adults, make sure you have music to listen to whether it's CDs or your smartphone. Some areas have no radio so it saves you listening to static!
4. Clean the vehicle before you head out and bring a few small garbage bags. Your vehicle will get messy on a road trip, but you can keep a handle on it by putting the garbage in a bag and then emptying it at rest stops.
5. Consider purchasing a roadside assistance membership. I have a CAA membership that covers us if our car breaks down and we need help. It's good to have peace of mind that help is there if you need it.
6. Bring a back up battery for your cell phone. Better yet, if you have a car charger for your phone, make sure to bring it.
7. Ensure you have the most up-to-date insurance and registration in your glove box. If you're pulled over by the police and have last year's pink slip for your insurance, you are in trouble!
8. Bring non-perishable snacks and drinks. I always pack a case of water to keep us hydrated on the road and some for the kids to eat that won't make too much of a mess.
9. Give yourself lots of time to get to your destination. You don't want to feel rushed or have to race the clock to get where your going. Leave early- it's safer for everyone!
10. Pack a map or use your GPS especially if it's a new area to you. The GPS was a lifesaver on our trip to MA a few years ago! I'm sure we would have been so lost without it.
11. Ensure you have cash and loose change for tolls. Some highways including many US highways have many tolls. You can get through much faster if you pay with cash.
12. Bring Gravol to combat car sickness. It's no fun being sick especially on a vacation and Gravol can easily fix the nausea in both children and adults. Gravol Quick Dissolve Chewables prevents and treats nausea, vomiting and dizziness due to motion sickness in both children and adults. For tummy troubles, try Gravol Natural Source Ginger Lozenges. They need no water and are non-drowsy- a must especially for the driver! For taste-free options, try Gravol Liquid Gels. Gravol also has some travel tips worth checking out.
Are you planning any road trips this summer?