Cool Off with SodaStream Free
Disclosure: I was not financially compensated for this post. I received a sample of the product for review purposes. The opinions are my own, based on my personal experience with the product.
My SodaStream Beverage Station has been getting lots of use these past few weeks! It seems like I'm always making cold drinks for my kids, John, parents and even the people who are helping to renovate our new home. One drink that has been a hit is the new SodaStream Free line which was launched in the Spring. They are refreshing and delicious!
SodaStream Free are fruit flavoured syrups that are free from artificial sweeteners, flavours, colours and preservatives. They have a fraction of the calories and sugar compared to other types of flavoured drinks. They come in six flavours including:
Passion-Mango
Apple-Peach
Kiwi-Pear
Cranberry-Raspberry
Fresh Lemonade
Green Tea-Lychee
Use them in your SodaStream Beverage Station to make a lightly carbonated and slightly sweet sparkling drink. They are perfect for summer to make sure I'm drinking enough water. I always struggle to drink the recommended amount and I appreciate how easy these flavours go down. Also, I like the fact that they don't contain artificial ingredients and that makes me feel better about indulging in something than plain ol' water.
My favourite flavour of the bunch is the Peach-Mango. One of these hits the spot on these hot summer days!
I sometimes drink green tea and was curious to see how it would taste cold and combined with a fruit flavour. Green Tea-Lychee is actually quite good if you enjoy the taste of green tea. It reminds me a little of a flavoured iced tea.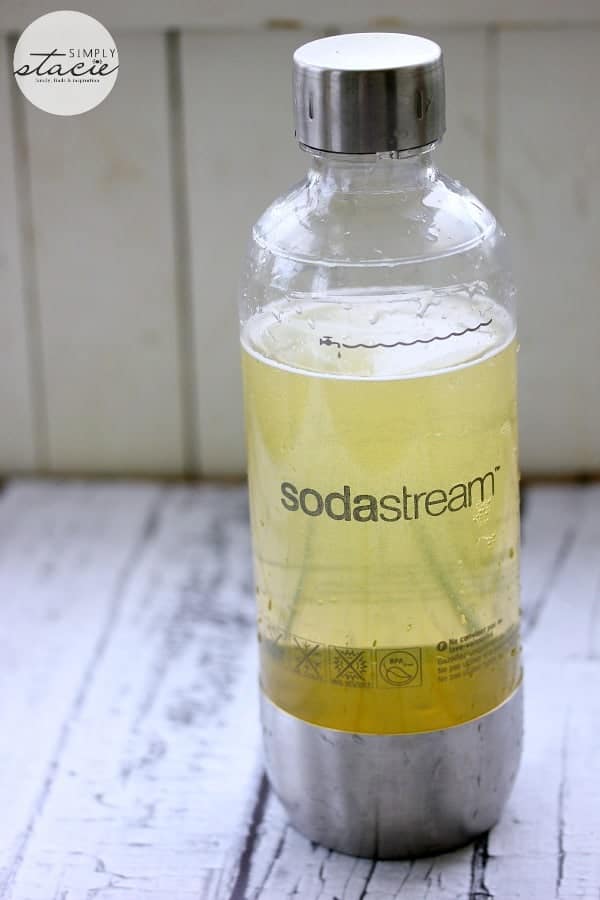 My youngest daughter loves the Fresh Lemonade which is no big surprise. She's crazy about anything lemon flavoured.
You could also use these flavours in a recipe for a low-calorie cocktail. I Am Londoner has three low calorie cocktail recipes you can try with the SodaStream Free line up.  I'm thinking I need to make myself a Skinny Peach Mojito!
Which SodaStream Free flavour are you looking forward to trying?
Connect with SodaStream Canada on Facebook, Twitter and YouTube.