Keeping Cool in the Sun Giveaway (US & Can)
Welcome to the 2nd Annual Keeping Cool in the Sun Giveaway Hop hosted by the Blogging Mamas Network.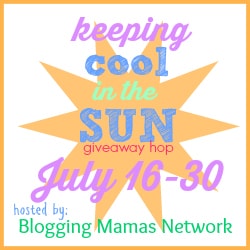 The temperatures are hot, but we're keeping things cool with some great Summer-themed giveaways! Check out all the bloggers and their fabulously cool giveaways in the linky below and don't forget to enter to win a pair of Long Sleeve Performance Crews from Montauk Tackle Company in the Grand Prize!
Enter to Win
My prize is a Ninja Master Prep!