Whole Foods Market Beauty & Personal Care Products
Disclosure: I was not financially compensated for this post. I received a sample of the product for review purposes. The opinions are my own, based on my personal experience with the product.
I was so excited to find out that a Whole Foods will be opening up close to me within the year. I love Whole Foods but I don't get there as much as I like because the closest one to me is more than a half hour away. With one opening up within minutes from my house, I'll be able to enjoy a lot of the products I love that I can't find in the stores near me now. While I have tried many types and brands of foods from Whole Foods over the years, I have never tried any of their beauty or personal care products from their Whole Body department – so I was intrigued and excited to have the chance to try some out for this review.
I received a trio of neat beauty and personal care products from Whole Foods for review:
* Whole Foods Market Lavender Hand Soap and Lotion – these products are made with a natural blend of essential oils leaving skin feeling soft and clean without over-drying. They come in a nice metal caddy that would look great on any bathroom vanity or sink top. I put the caddy in my guest bathroom – I love the look of the metal on the white sink. The lavender scent is light and refreshing and really makes my guest bath smell fantastic. This set would make a great end-of-year teacher's gift. Both the lotion and the soap contain no parabens, are non-comedogenic, and are both hypoallergenic. This caddy retails for $14.99.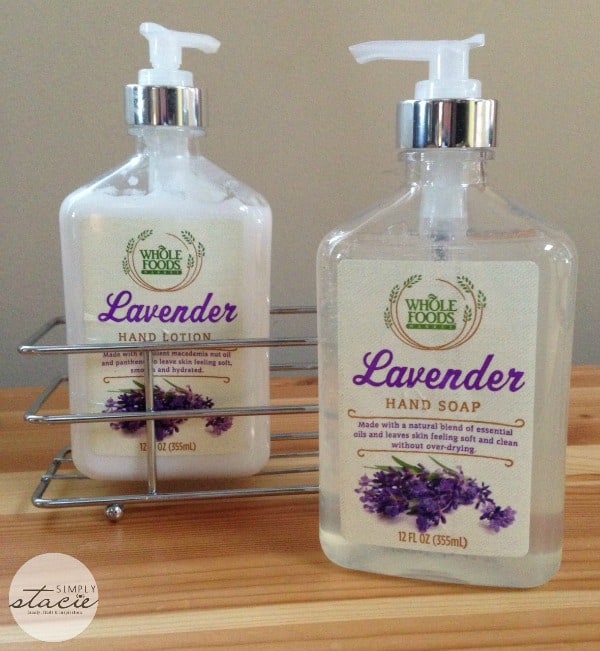 * Mineral Fusion Lip Tint – featured on the Whole Foods Market Blog, this item adds a hint of sheer, pretty lip color with moisturizing cocoa butter in several easily wearable shades. I received the tint in "Shimmer" – which I think is perfect for summer. It's light and adds just a hint of shimmer to your lips. It's not sticky or greasy, and glides on very smoothly. I don't like to wear a lot of makeup on a daily basis, but this is one of those items that will quickly become a staple in your daily routine. It's perfect for all occasions. These lip tints sell for $9.99 each.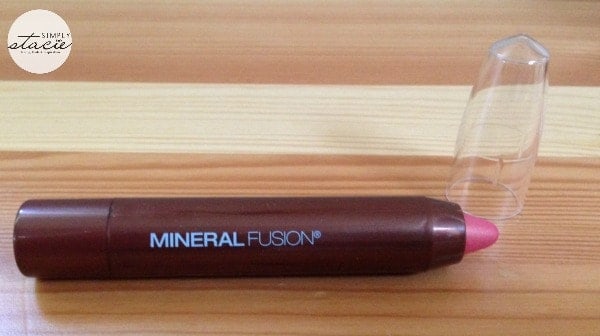 * Alaffia Good Bar Soap – also featured on the Whole Foods Market Blog, the Alaffia soaps are made with fair trade shea butter and coconut oil, and 1% of the sales of this soap is donated to the Whole Planet Foundation. So you can be good to your skin and do something good for more than 500,000 women and entrepreneurs in 59 countries around the world. This soap smells wonderful and glides over your skin. I felt clean and refreshed after using this soap – with no icky residue left behind. At just $2.49, these soaps are a great deal.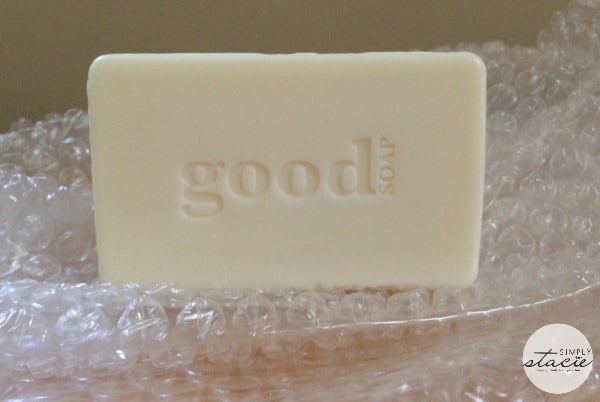 Whole Foods puts as much care and thought into their Whole Body line as they do for the foods they sell. They carefully evaluate each product and feature those that are free of artificial colors, flavors, sweeteners and hydrogenated oils. They believe the quality of the items and ingredients people apply to their bodies topically is as important as the foods and nutritional supplements they ingest. They only sell personal care products that are not tested on animals (an important quality I look for), and they encourage their vendor partners to use plant-based and naturally-derived ingredients, pure essential oil fragrances, gentle preservatives and non-petroleum ingredients. I'm excited to try out more products from the Whole Body line, and I would encourage you to check them out as well – either for yourself or as gifts for good friends and loved ones.
You can learn more about Whole Foods Market on their website. You can also connect with them on Facebook, Twitter, Pinterest, Google+, Instagram, and YouTube.