Loxa Beauty
Disclosure: I was not financially compensated for this post. I received a sample of the product for review purposes. The opinions are my own, based on my personal experience with the product.
Sometimes it can be risky to purchase professional hair and beauty products online but not at Loxa Beauty. This is because this site guarantees that all of the products are 100% authentic! Loxa Beauty has a huge selection of brands to choose from including Rusk, Wella, Tigi, American Crew, China Glaze, Circle of Friends, Paul Mitchell and many more. There is everything you will need to have in order to have gorgeous hair, nails and skin and they even feature products for men and hair styling tools.
I have had the chance to try three of the most popular products that are available for purchase at Loxa Beauty i.e. Pevonia Timeless Radiant Skin Toner (SRP $32), Joico Power Whip Whipped Foam (SRP $16.99) and Morgan Taylor Gotta Have Hue (SRP $8.50). This is the first time I have used any of these products and I am very impressed with the quality and performance.
The Pevonia Timeless Radiant Skin Toner is a wonderful addition to my skin care regime as I use it in the morning and at night. I really like that this is alcohol free and it feels very refreshing on the skin. I have used it for the past seven days and have noticed that my skin feels softer and looks clearer after using it consistently. As I have gotten older, I notice that my skin is also much dryer than it used to be and this product has really made a difference by keeping my skin more hydrated and it seems to absorb my moisturizer better afterwards too!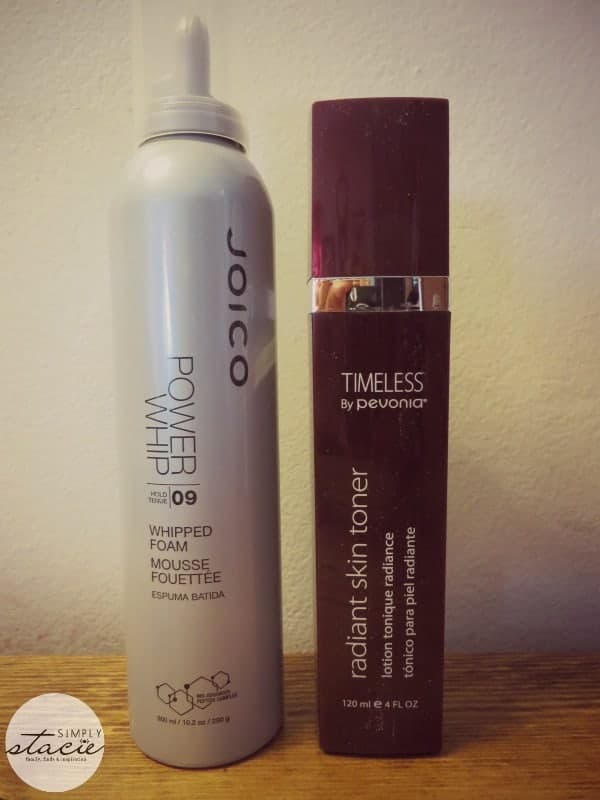 I have long highlighted blond hair that needs good styling products. I normally avoid a mousse but I am glad that I made an exception and tried the Joico Power Whip Whipped Foam because it was perfect to use on my naturally wavy hair on those days that I don't want to straighten it. What I noticed is that it kept the curl smooth without frizzing up in the Florida humidity. It is a "powerful" formula that can perform for up to 72 hours so I was surprised that my hair felt soft and bouncy instead of crunchy (which I experienced from other brands of mousse in the past). This would be a great product to consider purchasing from Loxa Beauty if you are looking for a nice styling product that will work in the summer heat!
If you are looking for stylish nail colors then you should check out the great selection at Loxa Beauty including the fun, vibrant "Gotta Have Hue" blue shade from Morgan Taylor. This is a great shade and my toes looked great on our recent trip to the beach. Even my husband and kids gave me compliments on my deviation from the normal red shade that I normally pick.
Loxa Beauty makes shopping online for all of your must-have hair and beauty products convenient and easier than ever. I really like the "Get Inspired" section which gives stylist tips and support, shows you the editor's picks, what is trending and hot for the season and tutorials. There is even an area where you can find a local salon and stylist to make you look even more fabulous! You are invited to visit the Loxa Beauty website to purchase the products that I am currently using and browse all of the brands available to find the perfect fit.
Connect with Loxa Beauty on Facebook, Twitter and Pinterest.