Wonder Forge Matching Games Review
Disclosure: I was not financially compensated for this post. I received a sample of the product for review purposes. The opinions are my own, based on my personal experience with the product.
My children enjoy a friendly competition and literally beg me to play their favorite games all the time. Much to their delight, they have recently been enjoying playing the latest matching games released from Wonder Forge which features their favorite characters from the Marvel Super Heroes and from the hit Disney movie, Frozen.
Recommended for children ages 3 and up and still adored by my six and seven year old children……matching games are a great way to promote concentration, following directions and good sportsmanship.
The Marvel Matching Game puts an adventurous spin on the classic match game with exciting Marvel Super Heroes such as the Incredible Hulk, Power Man, Spider Man, Iron Man, Doctor Octopus and many more. The game pieces are very durable and have withstood lots of game play with my three children. They love to discover the new characters as they flip over the picture tile pieces two at a time while trying to find a match. The player with the most matches at the end of the game is the winner. I like that it also requires the kids to put their counting and addition skills to work too in order to determine the winner. The vibrant colors and detailed illustrations make this game a lot of fun. My son especially enjoys playing it and it gives me a giggle when he asks his sister to play and she bribes him by saying, "I will play Marvel Super Heroes match with you but only if you play the Frozen match game with me next!"
My daughter's favorite movie is Frozen so I knew that she would love playing this game and it didn't disappoint as she wants to play all the time. The Disney Princess Frozen Matching Game includes 72 picture tiles with lots of exciting scenes depicting characters from the movie such as Anna and Elsa, Olaf (my personal favorite from the movie), Kirstoff, Sven and many more. The picture tile images are colorful and appealing so it makes them want to play again and again.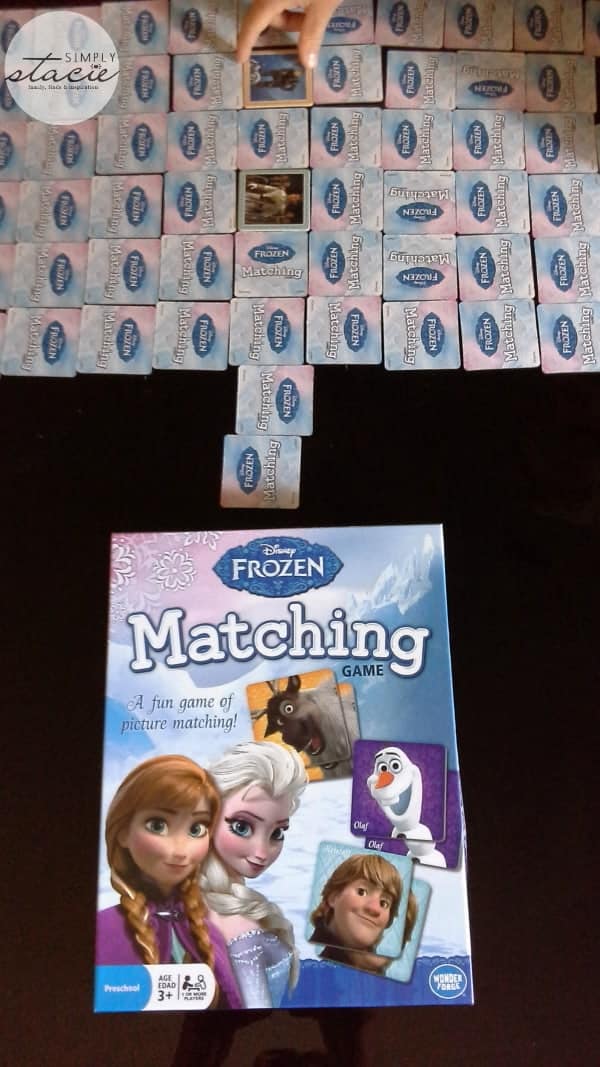 I love that matching games are simple enough for younger children and yet fun for even older kids to play so I don't need to supervise. My kids are learning how to play games independently without fighting and this is a great way to practice.
You are invited to visit Wonder Forge to learn more about both of these great games which would be perfect for game play over the summer break. You can also find one of the many retail locations near you or purchase online at Amazon.com.