As a military spouse, I've traveled across Canada and had the opportunity to visit almost all the provinces in our great nation. If you were to ask me for a recommendation on where to go on vacation, I wouldn't hesitate to tell you that you simply must visit Prince Edward Island. It may be the smallest province in Canada, but it's also rich in history, culture and scenic landscapes that will take your breath away.
My first trip to PEI was in 2002 with my mother-in-law and four-year-old daughter. At the time, we were living in New Brunswick and planned a short road trip to PEI with just the three of us. My mother-in-law wanted to drive along the scenic coast of eastern PEI and I remember the road being marked as a "scenic drive" so we didn't even need a map.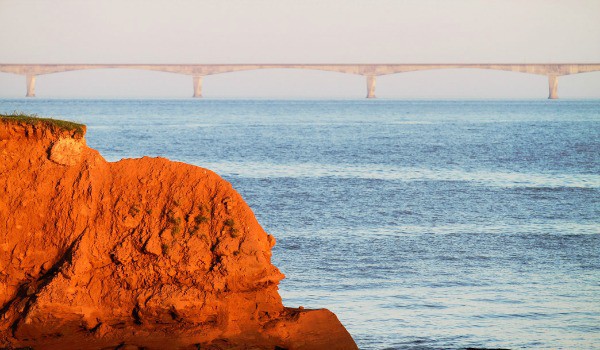 I'll never forget the "red dirt" cliffs and sweeping views of the coastline. My mother-in-law told me that the red colour was due to the high iron oxide content in the soil. It was quite something to see and I would have liked to take some of that red dirt home with me as a souvenir.
After a day of enjoying the gorgeous coastal scenery, we stopped in Charlottetown for supper. The restaurant had an outdoor patio with a spectacular view of the Charlottetown marina. We dined on mussels, lobster and other seafood delights. PEI is known worldwide for its seafood especially the mussels!
My last trip to PEI was much too short and I've been longing to go back and experience more of this island gem. Visiting Cavendish, the home of Anne of Green Gables, is high on my bucket list. I read the Lucy Maud Montgomery series as a young girl and could picture in my mind's eye what Anne's home and surroundings looked like. I would love to be able to show my two daughters the home and other attractions of one of my all-time favourite fictional characters.
I'd also want to spend a day relaxing at Cavendish Beach. It was named as one of the World's 100 Best Beaches by CNN Travel. My daughters can swim and build sand castles and then we can go exploring the sandy dune shores.
2014 is the year to visit PEI! You won't want to miss the 150th anniversary of the Charlottetown Convention and the 150+ celebratory events and festivals. I'm thinking it's due time for us to make another family road trip to PEI. It's time to get some items crossed off my bucket list! With all the celebrations, there will be no shortage of things to do and see. Whether you go for the history, food, scenery or golf, it doesn't matter. Just go and have a vacation you'll never forget.
From rolling hills and pristine sandy beaches, to world-famous seafood and award-winning golf courses, it's a destination that's always been filled with sun and sand. This year there are more reasons than ever to visit. 2014 marks the 150th anniversary of the Charlottetown Conference, the meeting that led to the formation of Canada. We have over 150 events planned to celebrate the 150th and we're inviting the world. Come for the fun. Come for the sand. Come to unwind. But this year, make a point to stay for the party. www.explorePEI.com
Disclosure: This post was brought to you by Tourism Prince Edward Island via Glam Media Canada. The opinions expressed herein are those of the author and are not indicative of the opinions or positions of Tourism Prince Edward Island.