Stay Hydrated this Summer with DASANI Sparkling
Disclosure: The Coca-Cola Company provided promotional consideration for my participation in this program. All opinions expressed in the post are my own and not those of The Coca-Cola Company.
I was the one who first introduced John to DASANI water. We had just started dating and were out for a nice walk on a hotter than normal Spring day. I brought a bottle of cold DASANI water with me since I'd figured I'd probably be thirsty in the heat. John, on the other hand, wasn't thinking ahead and didn't bring anything to drink. He asked me politely if he could have some of my water. The poor guy was parched and sweaty and looked like he could drink the whole bottle. I said sure and passed him the bottle. He gulped it down and the after he was done, wiped his mouth and told me and I quote, "That was the best water EVER". It still makes me laugh to think back about the way he said it. Now when we buy bottled water, I always know what brand to buy him!
DASANI has recently introduced a brand new product that I am anxiously anticipating trying! It's called DASANI Sparkling, an unsweetened, zero-calorie, lightly carbonated beverage infused with natural flavours. It comes in four flavours: Lime, Lemon, Berry, Apple and an unflavoured variety. It sounds so refreshing and is described as a crisp, clean and delicious way to stay hydrated. I can picture it now: water with a hint of flavour + bubbles!
It's so important to make sure you stay hydrated especially in the summer months. I know I drink more water when it's hot and humid. I make sure to keep a bottle of water with me whenever I leave the house. There's nothing worse than being stuck outside somewhere in the heat with nothing to drink.
DASANI Sparkling is currently in stores and comes in 12-fl ounce 12-packs. Depending on where you live, you may also be able to find it at select club store locations in a 12-fl. ounce 24-variety pack. Pick up a pack of DASANI Sparkling and put them in your fridge. When you are heading out to garden, for a walk or run, or to relax on the beach this summer, grab a few bottles before you go and add a little extra "sparkle" to your day.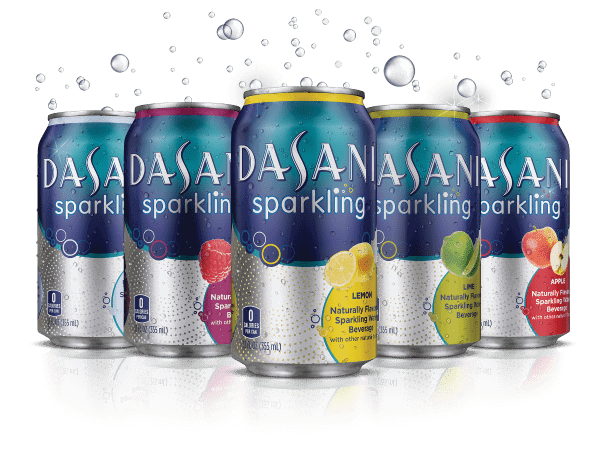 Drinking water throughout the day is something I do every single day without giving it too much thought. It's become one of my good habits. However, I know there is a lot more I could be doing to improve my quality of life. One thing I'm working on right now is getting more exercise. I'm sadly out of shape. Now that the weather is nice I've added a daily walk in the neighbourhood to my routine.
After watching this video sponsored by DASANI Sparkling about fitness and balance tips, I realize that there are other small changes I can make that will make a big impact. It's a short video and I encourage you to watch it and see the simple ways you can add balance to your life.
What did you think? I thought all her tips were excellent and a couple of them I already do. I agree about switching up my water routine to make it more interesting with DASANI Sparkling!
Which DASANI Sparkling flavour are you most looking forward to trying this summer?