White Chocolate Truffles
I love how this recipe is so versatile! It's four basic ingredients that you can mix and match using different cookies or coloured candy melts depending on the occasion. This recipe uses Oreos, but I bet the Golden Oreos would work just as well. It's also a fun recipe for the kids to help prepare and decorate.
What are your favourite Easter treats?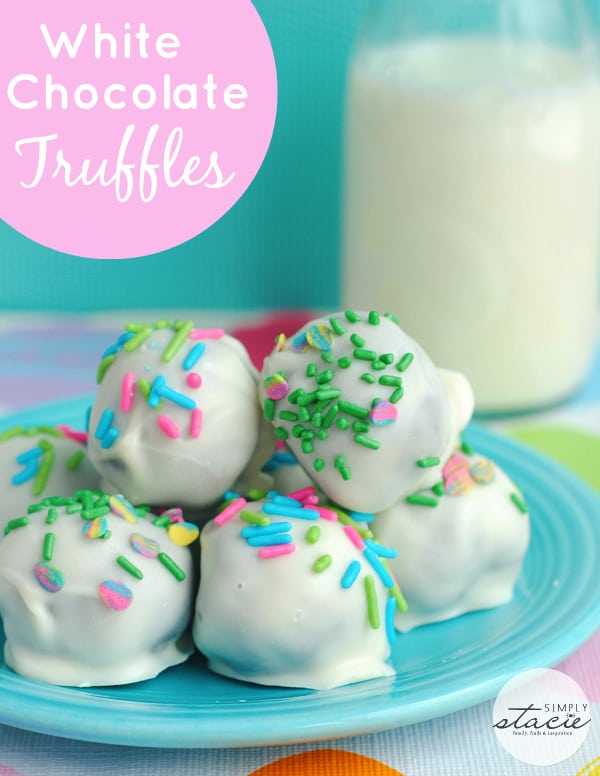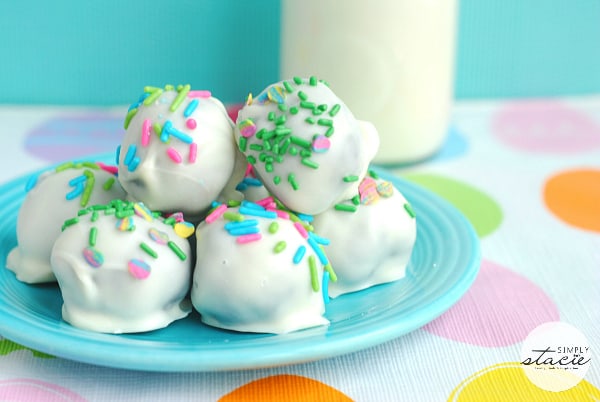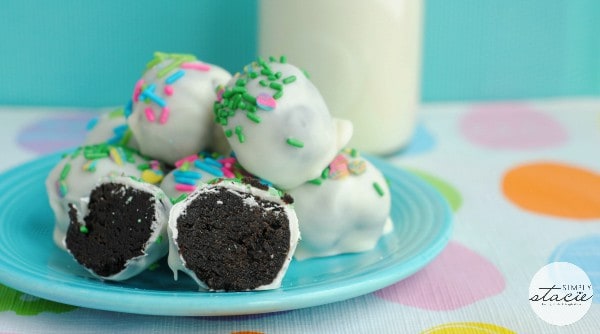 Yield: 24
White Chocolate Truffles
A fun recipe for the kids to make!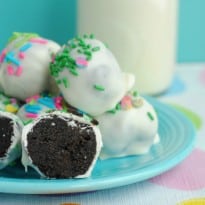 Ingredients:
1 package of Oreo cookies, finely crushed
1 8 oz. package cream cheese, softened
Wilton white candy melts
Spring/Easter Sprinkles
Directions:
Combine the crushed Oreo cookies with the cream cheese. A food processor or a hand mixer comes in very handy for this part.
Once the Oreos and cream cheese are combined, roll the mixture into 1" balls and place on a cookie sheet. Let sit in the fridge for 45 minutes to an hour so they harden up.
In a microwave safe bowl heat the Wilton candy melts stirring in 30 second increments until melted completely. Let cool 2-3 minutes.
Dip the hardened truffles into the chocolate one at a time and add sprinkles on top before the chocolate sets.
Repeat with the other truffles. Once all truffles are dipped and sprinkled place in the fridge to set for 1 hour before serving.