Rubber Band Easter Eggs
Though Spring has arrived, it sure doesn't look that way out my window. I swear this snow is never going to end! Easter is just around the corner so I'm trying to think positive and get myself geared for it's arrival (and hopefully nicer weather along with it!). What better way to do that is than a fun Easter craft like these Rubber Band Decorated Easter Eggs! All you'll need is some eggs, rubber bands and an Easter egg dye kit. Place them in a decorated Easter basket to enjoy.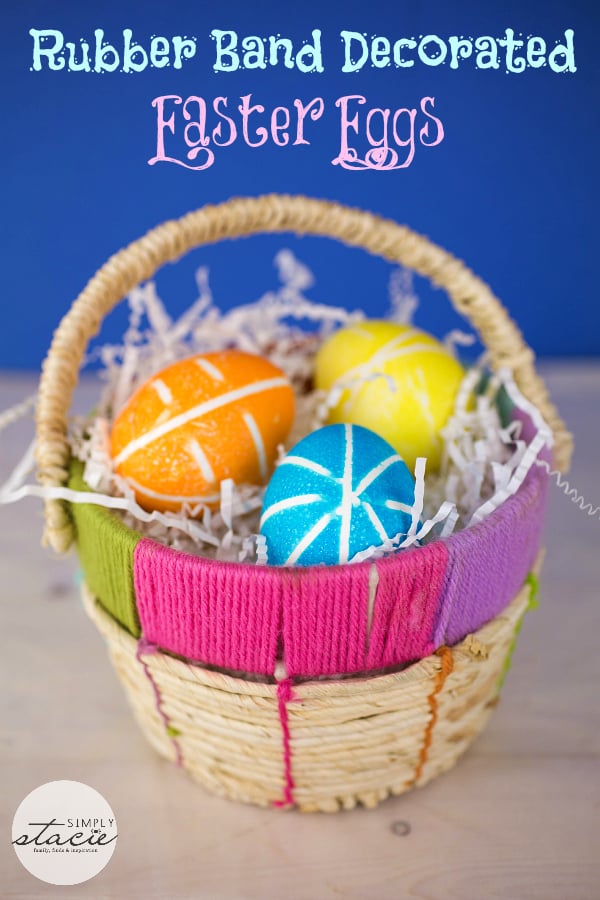 Supplies:
Hard­Boiled Eggs at Room Temperature
Rubber Bands
Step One: Wrap each egg in rubber bands, creating different designs by wrapping the bands several different ways. Be careful not to stretch the bands too much ­­ too much pressure can cause the eggs to crack. Rubber bands that will fit around the eggs just once tend to work best.
Step Two: Once the eggs are wrapped in rubber bands, set in the egg dye cups for about 5 minutes, or until they reach the desired shade.
Step Three: Remove from the dye and allow to dry.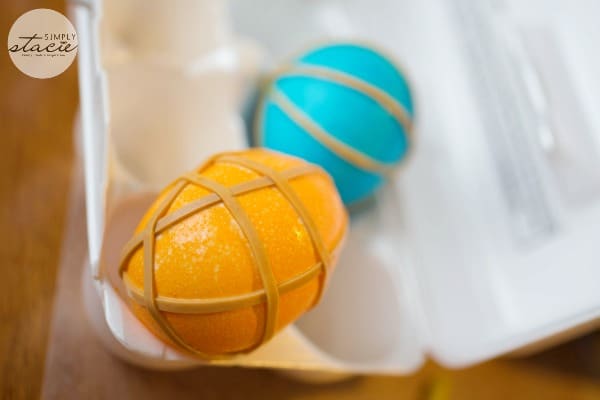 Once the eggs have dried, remove the rubber bands, and you'll have some fun and unique Easter Eggs!