National Geographic Kids Look & Learn Review
Disclosure: I was not financially compensated for this post. I received a sample of the product for review purposes. The opinions are my own, based on my personal experience with the product.
I've been doing a lot of spring cleaning lately. It's really given me the chance to get a good look at everything my kids have and make some smart decisions. I've donated bags of outgrown clothes, sold some baby toys to a local resale store, put together a stack of books that we'll donate to the library this summer, and set some items aside for our annual tag sale. With the old going out, it's nice to have some room for the new – and we've received some neat books from National Geographic Kids that have really refreshed our bookcase with bright colors and new learning concepts.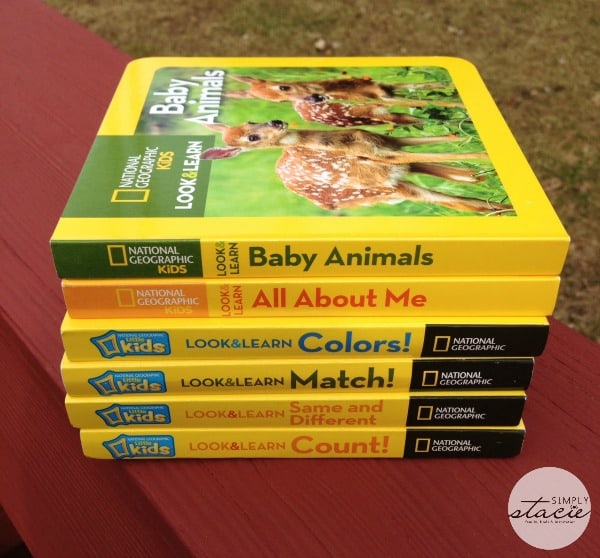 We received six board books from the National Geographic Kids Look & Learn series:
* Count!
* Match!
* Colors!
* Baby Animals
* Same and Different
* All About Me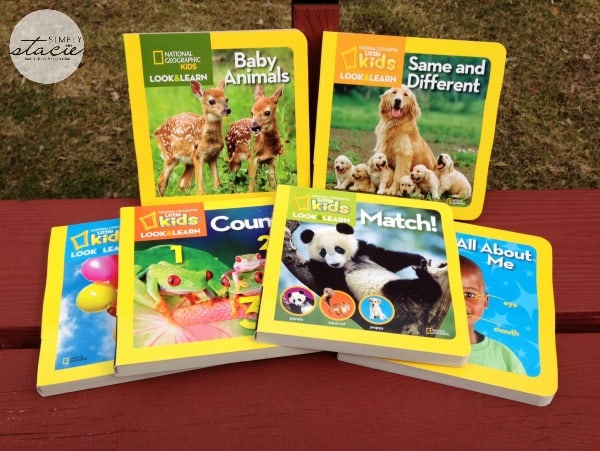 These books are great for preschoolers – there are a lot of bright colors and recognizable images that make the books fun to read. They are also a great size for little hands. What I really like about these books is that they take the basic learning concepts a step further – for example, in the Same and Different book kids are asked to identify which leaf on one of the pages is different from the others, and then they are asked why is that leaf different? And, what makes it the same as the others? In the Count! book, there are neat facts throughout the book that gives kids insight into the objects they're counting on each page. Did you know that a poison dart frog's bright colors are a warning to "stay away"? I had no idea! Now I know, and I know exactly what they look like too thanks to the Count! book. Each of these books sells for $6.99 on the National Geographic Shop site and would make wonderful gifts for the young readers in your life. My soon-to-be three-year-old and my five-year-old are both enjoying these books, they find them fun and interesting and I'm happy that the books are reinforcing concepts that they already know and adding new knowledge with new facts and pictures they've never seen before.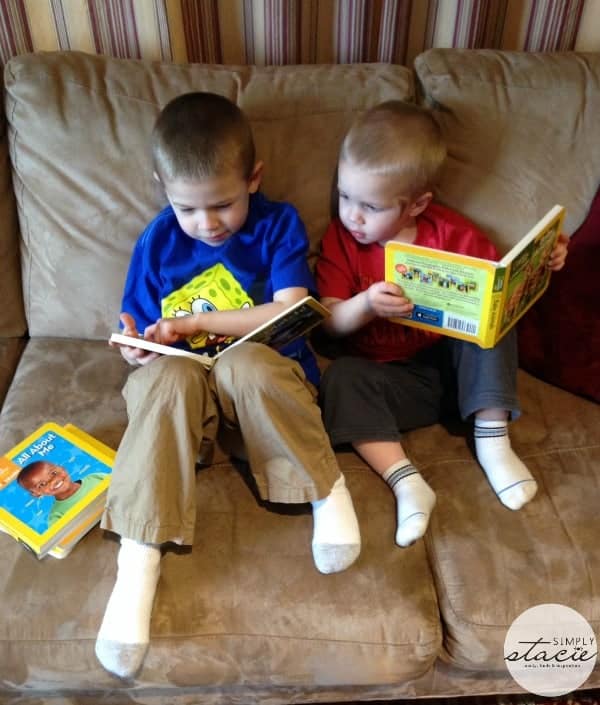 You can learn more about the Look & Learn series of books on the National Geographic Kids site.