Domino® and C&H® Sugars Flip-Top Canister Review
Disclosure: I was not financially compensated for this post. I received a sample of the product for review purposes. The opinions are my own, based on my personal experience with the product.
Have you seen the new Domino® and C&H® Sugars Flip-Top Canisters? These great new additions to the Dominio® Sugar and C&G® Sugar brands have just been launched nationwide in the U.S. and features an hourglass shaped canister that pours sugar easily. No more worries about clumpy, hardened sugar because these new canisters are designed to allow free-flowing sugar that is free and mess-free.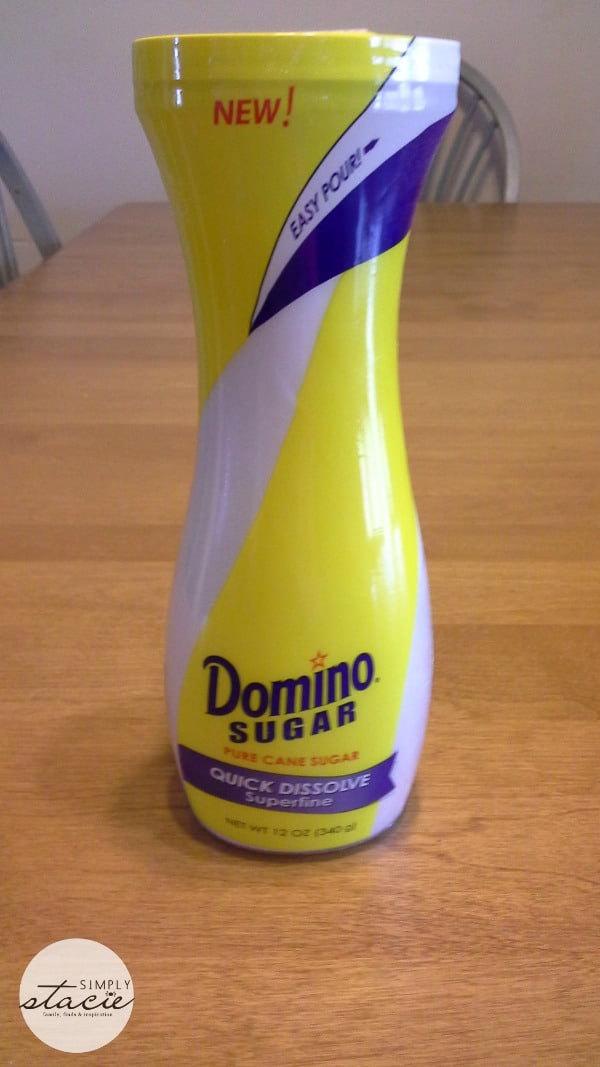 I love any product that is going to make mornings flow easier in our household and these canisters work just as designed. The Pourable Brown Sugar flows out perfectly from the handy flip-top and we use it to lightly sweeten our oatmeal or to dip plump strawberries as an extra treat. My kids love for me to make a quick snack for them in the afternoon by simply slicing up an apple, sprinkling a tiny bit of brown sugar along with cinnamon and nutmeg and then heating it in the microwave for one minute. There are two varieties of flip-top sugar containers currently available including the Domino Pourable Light Brown Sugar for those of us on the east coast and C&H Pourable Golden Brown Sugar on the west coast.
I love the quick dissolving superfine sugar which is also available in a new flip-top canister. The superfine sugar dissolves almost immediately making it perfect for both hot and cold drinks. My husband enjoys a spoonful in his iced tea and I enjoy a tiny bit in my coffee each morning. We will definitely take this along with us on our upcoming camping trips because the canister is easy to transport with the flip-top lid closure and I like that the sugar dissolves so easily.
I have personally found that the new Domino® and C&H® Sugars Flip-Top Canister are very convenient to have in my kitchen and I love the new design. You are invited to visit the Domino® and C&H® Sugars website to learn more about these two new products and check out the helpful baking tips, recipes, baker's circle and more.
Connect with Domino® Sugar on Facebook, Twitter and Pinterest.
Connect with C&H® Sugars on Facebook, Twitter and Pinterest.