Balance Bars Review
Disclosure: I was not financially compensated for this post. I received a sample of the product for review purposes. The opinions are my own, based on my personal experience with the product.
I have been a fan of Balance Bar for years. I've always found them to be a tasty and convenient way to stay healthy while satisfying my hunger while on the go. The bars are delicious and filling and I was thrilled to be able to review their Dark Chocolate Crunch Bars to help them spread the word about staying healthy while thinking about and celebrating the environment on Earth Day this April 22nd.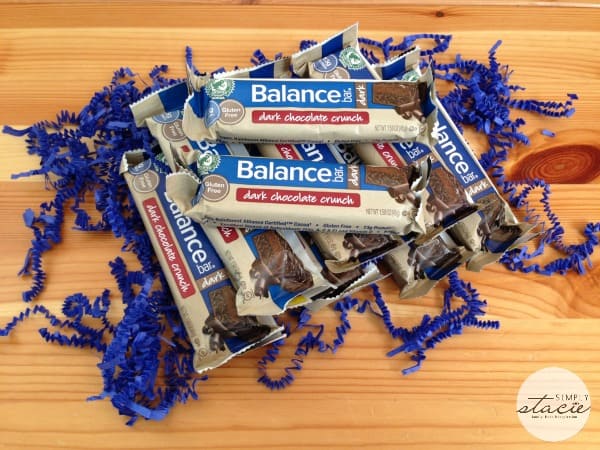 If you are a chocolate lover, the Balance Bar Dark Chocolate Crunch Bar is a fantastic treat. It's a great way to squash hunger in between meals, and a real pick-me-up in those late afternoon hours when your body might need a little boost to get through the rest of the day. This bar features layers of smooth, dark chocolate over a crunchy cookie base, covered with a rich, dark chocolate coating. Each bar is only 180 calories, has 4 grams of fiber, 13 grams of protein, is gluten free, and an excellent source of antioxidants and vitamin D. The ingredients in these bars follow the 40-30-30 nutrition principle which is a proven formula developed by scientists to help stabilize blood sugar levels and represents the caloric ratio your body needs to enjoy lasting balanced energy and satisfy hunger for longer. These bars are also made with Rainforest Alliance Certified Cocoa – which means that their cocoa beans are grown on sustainably managed farms that protect people and their surrounding ecosystems of water, soil and wildlife. So it's a healthy snack that you can feel good about – for your body and the planet. I think these bars are delicious and I love that I can get a quick chocolate fix in between meals when I'm at work or out running errands. It's so easy to throw a bar in your purse, diaper bag, or briefcase for a quick healthy snack!
Balance Bar was one of the originators of energy bars and the nutrition bar category, founded in 1992 by a group of sports enthusiasts, scientists and people with a passion for life. They started the company to help consumers find balance in their lives – the meaning behind their name. Since its founding, Balance Bar has added several flavors, styles and formats of energy bars to make nutrition easy and delicious for everyone. They offer a bar for every possible taste! To see all the flavors they have to offer, check out their website.