Soda Fountain Malted Milk Powder Review
Disclosure: I was not financially compensated for this post. I received a sample of the product for review purposes. The opinions are my own, based on my personal experience with the product.
My husband introduced me to his favorite sweet treat when we first met, malted milk shakes. Ever since it has been a family favorite at our local ice cream shop. I was really excited to learn that I can now make my own malted milk treats at home thanks to Soda Fountain®! As a health conscious mom, I appreciate that I can control the ingredients and save money too over the much higher priced ice cream shop.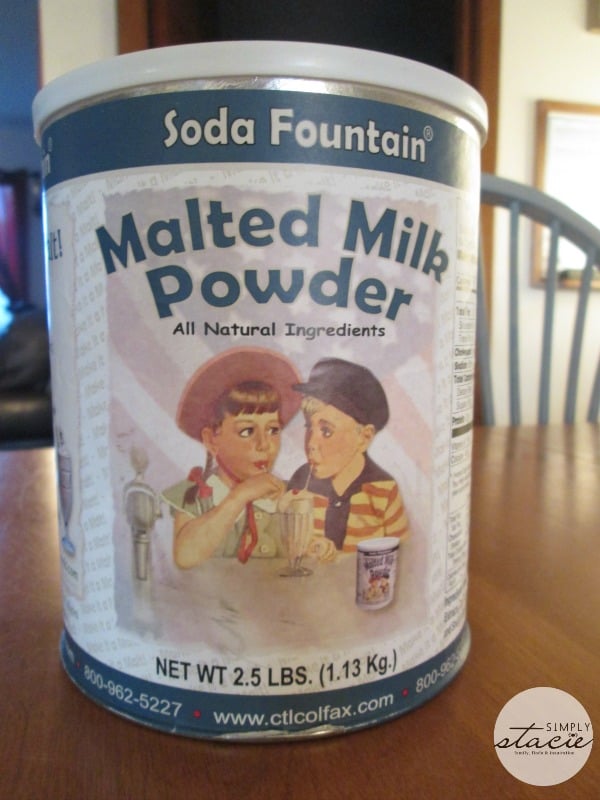 Since 1972, Soda Fountain® is the original soda fountain brand offering the best malted milk powder available! Soda Fountain® Malted Milk Powder uses only the highest quality all-natural ingredients for a superior malted milk. I really appreciate that there are only six ingredients too so I don't have to worry about fillers, additives or artificial ingredients.
The first thing my family requested for me to make when our Soda Fountain® Malted Milk Powder arrived was chocolate malt milk shakes. It was so easy to make as I simply added two tablespoons of malted milk powder, 2 scoops of all-natural chocolate ice cream and whole milk in a blender. My husband, kids and I thought it tasted absolutely delicious with a fresh malted milk taste. In fact, my husband who is very particular about his malted milks said that it was the best he had ever tasted!
Later in the week, I was baking a cream cake and asked my family what kind of frosting they wanted me to make for it. They suggested a malt frosting which I hadn't even thought of but it was a great idea. The malt frosting was rich and creamy with a wonderful malted milk taste…..it was a big hit with everyone at the table!
There are lots of wonderful malted milk recipe ideas available at the CTL Foods, Inc. website so you can be inspired with creative ideas for your Soda Fountain® Malted Milk Powder. There is even a smoothie option that I look forward to trying i.e. the Reduced Fat and Sugar Fruit Filled Malt.
You are invited to visit CTL Foods, Inc. to learn more about this malted milk powder brand and purchase Soda Fountain® Malted Milk Powder to dazzle your favorite malted milk fans! There are a variety of purchasing options in the online store with a one pound canister only $7 and a 2.5 pound can for $14 which is an excellent value in my opinion.