Kinsa Smart Thermometer Review
Disclosure: I was not financially compensated for this post. I received a sample of the product for review purposes. The opinions are my own, based on my personal experience with the product.
For everything I use my smart phone for, I'm happy to have discovered yet another use for it – taking temperatures and tracking my family's health – thanks to Kinsa, the "world's smartest thermometer".
Compatible with both iPhone and Android phones, the Kinsa thermometer is a great way to digitally take temperatures, track symptoms, and even find the nearest urgent care facilities if needed. When the Kinsa arrived on my doorstep for review, it was only a matter of minutes from when I opened the package to when I was set up and ready to use it. Once I downloaded the free Kinsa app and attached my thermometer to my phone via the extension cables, I was ready to go by simply placing the thermometer under my tongue and pressing "take temperature" on the app screen. In just a matter of seconds, I got a "reading complete" message and a static shot of my current temp. The Kinsa will tell you if you're temperature is running normal, high, or low, and will help guide you through tracking other symptoms you may be experiencing. You can save your readouts for future reference, which is handy when dealing with multiple children who may have colds, and to help discuss symptoms with your doctor.
The Kinsa app allows you to create profiles for each member of your family, so you'll always know who had what temperature/symptoms. Plus, using your current location, the Kinsa app can help find the right care facility for you if you think you may need medical help – a great feature to have when you're traveling and out of your home care comfort zone! Another neat thing about the Kinsa thermometer is that when the app is registering your temperature, you see a calming blue screen with little bubbles floating by – a definite distraction for the little kiddos who can watch the screen while having their temp taken (my little guy is a squiggler, but he sure does calm down when I let him see and touch my phone!). Kinsa is also working on a feature on their app that will help you track illnesses that are plaguing your child's school and friends – a great way to help understand any symptoms your own child may develop. The thermometer, and the cables, tuck neatly into the plastic case and is small enough to throw in an overnight bag, a diaper bag, or purse. At only $19.99, this is a great product for busy family lifestyles.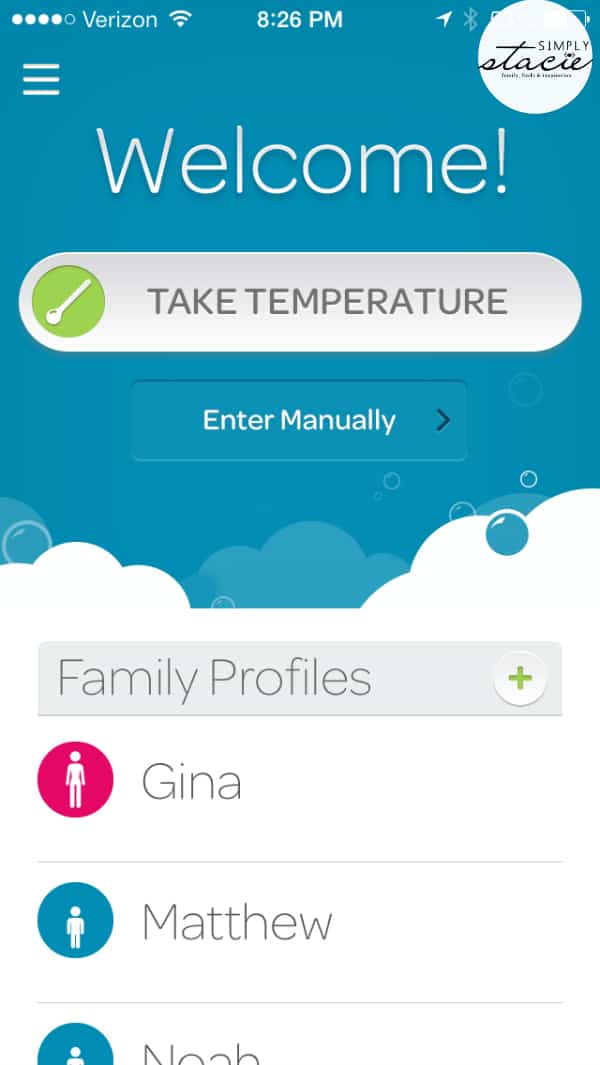 The name "Kinsa" is a derivative of the words Kinder, meaning child, and Kin, meaning family, and that's exactly what this company is about: family. Keeping your family healthy, helping you better understand your symptoms, and finding help when and if you need it. They are the first-ever FDA approved thermometer for use with smart phones, combining traditional temperature taking with today's latest technology. You can learn more about Kinsa and the meet the entire Kinsa team on their website.