St. Patrick's Day Marshmallow Pops
I've made cake pops in the past and though they tasted good, they were a mess to try and photograph! Marshmallow pops are much easier to make and even kids can help make these St. Patrick's Day Marshmallow Pops! No baking required! You can whip a batch or two of these treats in no time at all. They make a fun treat for a St. Patrick's day party.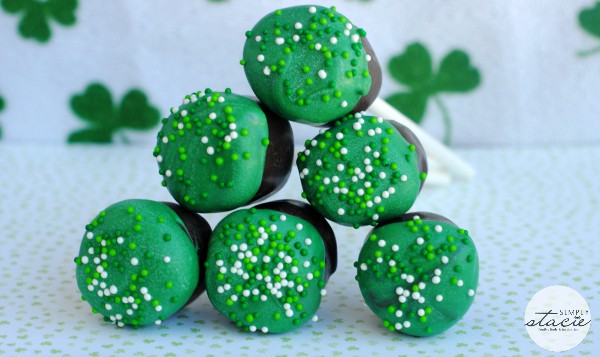 St. Patrick's Day Marshmallow Pops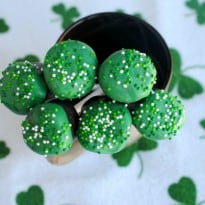 Ingredients:
Directions:
Heat the Mint Chocolate candy by microwaving for 30 seconds stirring and repeating until melted. Allow to cool for 1-2 minutes.
Insert stick in each marshmallow.
Dip and roll the marshmallows into the mint chocolate covering all of the marshmallow. I use a spoon to help cover if needed.
Lay on Wax paper or stand up in a cup.
Repeat with all marshmallows and let set in the fridge 15-20 minutes.
Repeat melting process with the green chocolate. Dip ½ of the mint chocolate covered marshmallow into the green chocolate and set aside. Sprinkle with green and white nonpareils.
Repeat the process with the rest of the marshmallows.
Let set in the fridge before serving.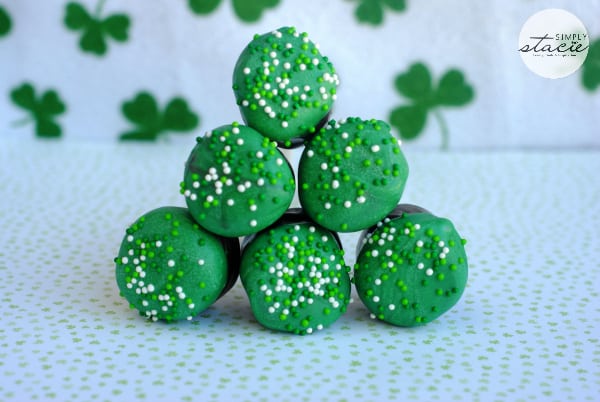 Do you do anything special on St. Patrick's Day?