Ooka Island Adventure Learn-To-Read Online Review
Disclosure: I was not financially compensated for this post. I received a sample of the product for review purposes. The opinions are my own, based on my personal experience with the product.
I home school my three children who are in kindergarten, 1st grade and 3rd grade. Supplemental resources are an important part of our curriculum and one of our favorites is Ooka Island Adventure. I had originally reviewed Ooka Island in 2012 with my children with the main focus on my son, Adam who was formally using this program as part of his reading class. My two younger children were also using this program as well but not formally. Now that they are also learning to read, I wanted to revisit Ooka Island to see if this online reading program would help them the same way that it did Adam.
In fact, my eldest son used this program for one year as an additional resource to his regular reading program when he was in second grade and he is currently reading at the 5th-6th grade level!
Ooka Island is an online computer program which helps children learn to read and in the process makes learning a fun adventure. Designed for children ages 3-7, it allows children to work at their own pace and this learn-to-read adventure has over 80 hours of research based curriculum for a comprehensive program.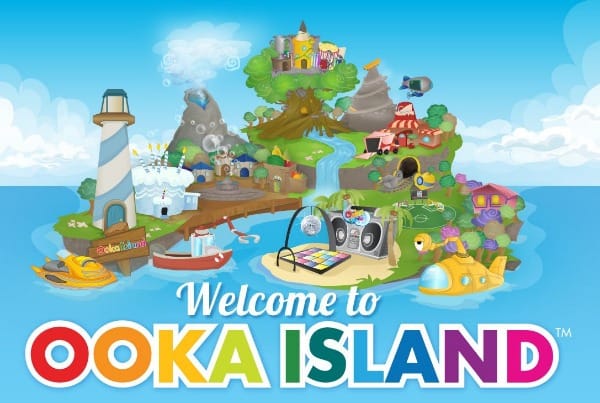 While Adam excels at reading, learning to read has been more of a challenge for my daughter, Hannah who is in 1st grade. While reading at or above her grade level she was getting easily frustrated at more challenging words and would start to cry saying that she "wasn't any good at reading". My youngest Jacob is a good reader like his brother and also loves this program. That is what makes Ooka Island so exceptional in my opinion…..it is a program that can work for the individual child regardless of their starting skill level and fosters a love for learning to read through positive reinforcement and play based learning.
Ooka Island is a tech oriented program that is designed to help children develop their skills in phonemic awareness, phonological development, fluency, vocabulary and reading comprehension. I like that the child is guided through the program automatically which also promotes their self-confidence which is very important when they are learning to read. There are over 500 sequenced lessons and it is exciting to watch my children's growth as they progress through the 24 exciting levels within a 3D virtual world. Hannah and Jacob really enjoy the built in 3-reader that teacher reading by including highlighting and narration. I am very impressed with the wide selection of 85 Ooka Island e-books developed for levels preschool through 2nd grade.
Since my children use this program independently, I appreciate the comprehensive online progress reports for parents and teachers in the Ooka Lighthouse so that I can do a weekly evaluation of how my children are doing. This is especially important for me as a home educator so that I can assess my children's strengths and weaknesses and adjust their formal reading program accordingly.
My children have 20 minutes of Ooka Island Adventure online time five days a week but they will inevitably ask me to play additional time for their free play computer time too. They really enjoy the game play, e-books and the engaging graphics within the 3D world. My children were so excited to climb Alphabet Mountain as they then skate board down the wall of letters. One of their favorite areas is the Pencil Playground where they enjoy interacting with the Ooka elves.
In my experience, Ooka Island works because it has a sound educational foundation and yet it successfully makes learning fun and exciting. I highly recommend this program for any young student who is learning to read and especially those who may be struggling at home or in school.
Ooka Island has online editions for home, homeschools and schools. Are you ready to get your child started on the path to learning how to read successfully?