Help Your Child Read with Ooka Island #SmartStart
Disclosure: I received compensation as part of my affiliation with this Ambassadorship via Splash Media Engagement. The opinions on this blog are my own.
I developed my love of reading at a very young age. My mom said that I used to ask her to read to me all the time. She also said that I noticed when she would try and skip a few pages in the book and I'd tell her to go back and read them. Both my daughters inherited my love of books too. However, I am fully aware that many kids struggle with reading. I've seen it myself in the children of friends and relatives. I also remember kids in my class at school having trouble reading and how it made them self-conscious and have a negative perception of going to school.
According to the 2011 National Assessment of Educational Progress, 68% of five year olds today will be behind in reading by fourth grade and 78% of those children will never catch up. Reading sets the foundation for all areas of life. Not only is it important for academics, but it also is needed for social and economic purposes. I'm grateful that both my girls have never had issues with learning to read, but if they did, I would want to get them help right at the onset to build their confidence and hopefully instill a love of books at an early age.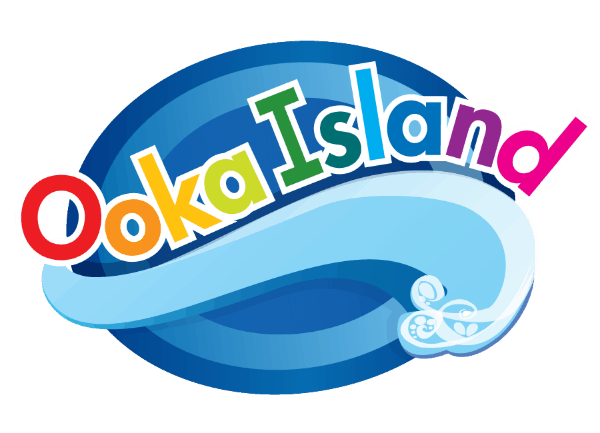 Today, I wanted to share with you a program called Ooka Island designed to help kids develop a solid reading foundation at an early age.
What is Ooka Island?
Ooka Island is a learn-to-read adventure for children ages 3 to 7. As a downloadable application for both PC and Mac, it can be used anywhere, anytime and accessible via a login with a username and password. The goal of Ooka Island is to each kids to read fluently and have fun in the process of learning. Ooka Island is also a firm believer in taking preventative action to improve literacy by giving all children the chance to develop reading skills at a young age. What this means to me is that you don't have to wait for a problem to happen and you can take steps now to get your child on the path to literacy.
The beauty of Ooka Island is that access is not limited to people in one or two countries. Ooka Island is enjoyed by thousands of families and schools in over 30 countries worldwide. Their program has been successful in helping all kids of reading concerns including reluctant readers, at-risk learners, special needs and even children learning English as a second language.
How Ooka Island Works
Ooka Island lets children work at their own pace. The program is adaptive and directed based on where the child is in their development. As a tech-based program, it's game driven and visually stimulating so it keeps kids actively engaged in the learning process. 
The Ooka Island learn-to-read adventure includes 80 hours of research-based curriculum for preschool to 2nd grade.
Children will learn the five pillars of reading which include:
Phonomic Awareness
Phonological Development
Fluency
Vocabulary
Reading Comprehension 
Here's a few of the unique features of Ooka Island:
500+ sequenced lessons with 7,000 discrete learning objectives
Guided progression through 24 levels in a variety of 3D virtual environments
Built-in e-reader that teaches reading with highlighting and narration
85 Ooka Island e-books from levels preschool to 2nd grade
Comprehensive online progress reporting for parents and educators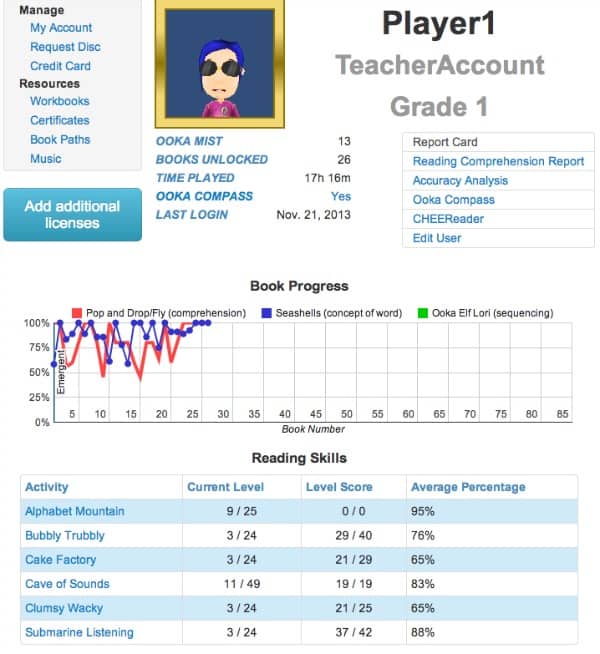 Access to free motivational tools, workbooks and a musical soundtrack app in iTunes
Aligned with the curriculum of Common Core State Standards for K-1.
Ooka Island is also fun for kids! I've read reviews and testimonials where kids ask to "play" Ooka Island. Maureen from my site reviewed Ooka Island with her three children and raved about how much they all enjoyed it. 
Check out this video that demonstrates a child's love of Ooka Island.
The activities in Ooka Island are designed so that kids won't even realize they are learning because they are having so much fun. Here's just a few of the Ooka activities you'll find:
Alphabet Mountain: Kids go rock climbing and then skateboard down the island's biggest mountain all while identifying and sequencing upper and lowercase letters.
Bubbly Trubbly: Pop giant bubbles in the bubble fountain for Auntie Kay to collect in her basket. Here kids learn letter-sound correspondence.
Pencil Playground: Children can customize their treehouse and interact with the Ooka elves. This activity is centred around social/emotional play-based learning.
How is Ooka Island Different?
Ooka Island uses science-based reading methods and technology to teach kids to read. It is currently the only adaptive reading program based on research-based methodology and scientifically proven results. It's founder, Dr. Kay MacPhee has been recognized for her research and work in early literacy. Before founding Ooka Island, Dr. MacPhee was successful in helping over 25,000 children and adults learn to read with her Eye-Ear Reading Method. She used that concept to create Ooka Island . To give you an idea of how well this methodology works, Dr. MacPhee had incredible success with four year old starting to read in just 13 hours and five years old reading in 8 hours. On average it would take 20 to 30 hours to achieve those results in a tutor-based program.
Purchase Ooka Island
Right now when you buy a subscription to Ooka Island, you can save 30% off your purchase! This special offer is only available through my link and for a limited time. This special rate is valid on all subscriptions but does not include school licenses. 
I encourage you to check out Ooka Island and see if it might be a fit for your kids. My kids are older now, but if they were younger, I'd want them to try Ooka Island. I'll be sharing their link with my sister for my five year old niece, Avery!
Connect with Ooka Island on Facebook, Twitter, Pinterest and YouTube.