Florsheim Kids Spring Shoe Collection Review
Disclosure: I was not financially compensated for this post. I received a sample of the product for review purposes. The opinions are my own, based on my personal experience with the product.
With spring just around the corner, both of my boys will need new casual and formal footwear. Florsheim Kids is one of our favorite brands for boys' shoes because the collection is stylish, durable and a great value. Since 1892, Florsheim has been making the highest quality footwear for men and this company is proud to have expanded into a line of shoes for boys that are just like their "dad's shoes" in terms of construction and attention to detail. I always look forward to checking out the new seasonal collection and the latest offerings at Florsheim Kids for spring is exceptional.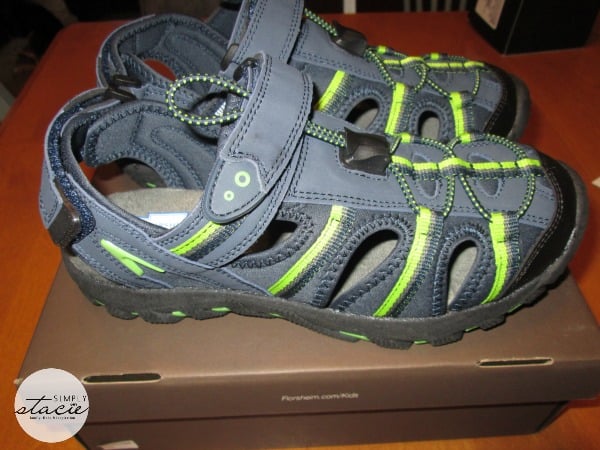 My eight year old son, Adam will be ready for all of his outdoor adventures when wearing the Meridan Jr boys shoe (SRP $55) from Florsheim Kids. Available in navy or brown, this durable sandal has a closed toe which offers extra protection while allowing the foot to breathe during activities. The hook and eye closures make this a shoe that is easy to put on and take off and the sole has the durable construction that I have come to expect from Florsheim Kids. Adam prefers to wear these shoes as often as possible and he has commented several times that it is extremely comfortable to wear when riding his biking, walking, running and skateboarding. The fit is true to size with extra room to grow so I can expect him to get plenty of use from this pair of shoes making it an excellent value in my opinion.
There are so many great styles to choose from for every occasion this spring at Florsheim Kids. For more casual wear, I really like the Driftwood Slip On Jr (SRP $60), the Doon Chukka Jr (SRP $60) and the Valco Moc Toe Jr (SRP $60). For school and formal occasions such as Easter, a few of my favorites include the Berkley Jr (SRP $50) and the No String Wing Jr (SRP $60).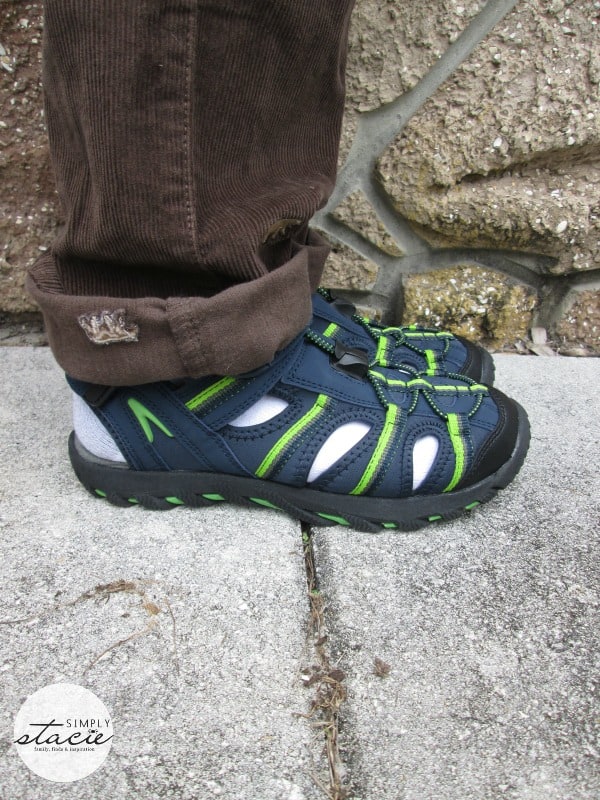 If you are searching for the best value for your money in terms of a shoes for boys that is stylish, durable and comfortable to wear then I highly recommend Florsheim Kids from our personal experience. This kids' shoe line has always exceeded our expectations and I don't mind investing in a high quality shoe that is going to last and be comfortable for my boys to wear on a regular basis. You are invited to visit Florsheim Kids to browse the entire selection of footwear and purchase your favorite….which pair of shoes would your boy love to sport the most?