101 Tasty Casserole Recipes
Casseroles are the epitome of comfort food. They are easy to make with ingredients that are usually not hard to find. Plus, they are a crowd pleaser! Casseroles satisfy the soul.
My mom makes a mean tuna casserole! When I picture a casserole in my mind, that's the recipe I first think of. However, there are literally thousands of casserole recipes. From beef casseroles, chicken casseroles, noodle casseroles and more, you'll be sure to find at least one your family will enjoy.
I've rounded up a list of 101 tasty casserole recipes and separated them into the various types. Which casserole recipe is your favourite?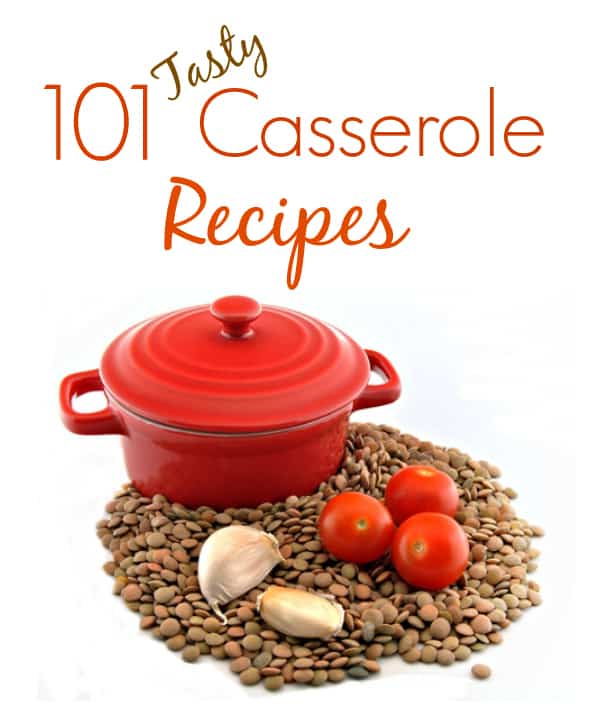 Beef Casseroles
Chicken/Turkey Casseroles
Southern Chicken Casserole
Tuna Casseroles
Seafood Casseroles
Seafood Enchilada Pasta Bake
Breakfast Casseroles
Vegetable Casseroles
Eggplant Casserole
Zucchini Casserole
Noodle Casseroles
Potato Casseroles
Loaded Potato Casserole
Pork Casseroles
You Will Also Love
If you liked this post, you will also love these ones!