Blurb Instagram Photo Book Review
Disclosure: I was not financially compensated for this post. I received a sample of the product for review purposes. The opinions are my own, based on my personal experience with the product. This post contains affiliate links and I will be compensated if you make a purchase after clicking on my links.
I love taking pictures. I have so many on my phone, on my cloud, on my computer – too many pictures in too many places to count! With all of the pictures I have in cyberspace, every once in a while I like to pick my favorites and have them printed. I have a few special photo books that I've created over the years and I was thrilled to have the opportunity to create another one compliments of Blurb.
What's neat about Blurb is that they aren't just a "print your pictures in a book" type of site – they offer a wide variety of printing options that include ways to self-publish your own unique book and even sell that book on the Blurb site. So if you have a great idea for a children's book, or a cookbook, Blurb can help you get started and get published! They have a user-friendly design tool that helps you through the entire creation process, and you can even create PDFs and print from your phone. But have no fear if you're just an amateur like me – Blurb makes things easy for every level of user. I chose the "I want to make a simple photo book quickly and easily" option. When I got to that landing page I saw an option to create a 7×7 Instagram Book and I knew that would be a perfect fit for me, as I am slightly addicted to Instagram and have a ton of photos on the site. When I clicked "get started" I was prompted to log in to my Instagram account and the next thing I knew all of my photos were on the site ready for use. The Blurb Bookify software loaded and I was given all the creative tools I needed to create my Instagram book. I got to choose the layout of my book, the order of the pictures, text, etc. Once I was happy with the book I created I was able to preview it before ordering. Then I was given the options of different covers, papers, and end sheets to use. I choose a softcover book with premium matte paper. My 52-page book costs just under $50, and delivered within a week. The quality of the printing is fantastic. This has a "real book" feel, almost as if I plucked it off the shelves of a store. The cover is glossy and sturdy, and the entire book looked exactly like it did on my online preview. I love the size of this book, I really think it works well with the size and shape of Instagram photos. My boys took quite a liking to it and spent a good chunk of time sitting on our couch reminiscing about what they saw in the book. I would order from Blurb again in a heartbeat! The books you create would make fantastic gifts for birthdays, anniversaries, weddings, etc. With Valentine's Day coming up fast, think about making a special and unique gift that could include favorite pictures, love notes and poems. One brave guy even used Blurb as a way to propose to his girlfriend! You can see his story, "A Blurb Marriage Proposal", on the Blurb blog.
Blurb was founded in 2006 by Eileen Gittins who wanted to do something she thought would be relatively simple – make a book of her own photography. While making the book wasn't the problem, she found the process of publishing just a few copies to be costly and not so simple after all. So she took matters into her own hands and launched Blurb, the world's first platform for making, printing, and publishing independent books, with premium paper stocks and archival-quality binding. To date, Blurb authors have created more than two million books since the company started! Blurb was started with the author in mind – complete creative control, whether you've published books before, or are a first-timer. The only limit to what you can do with Blurb is your imagination!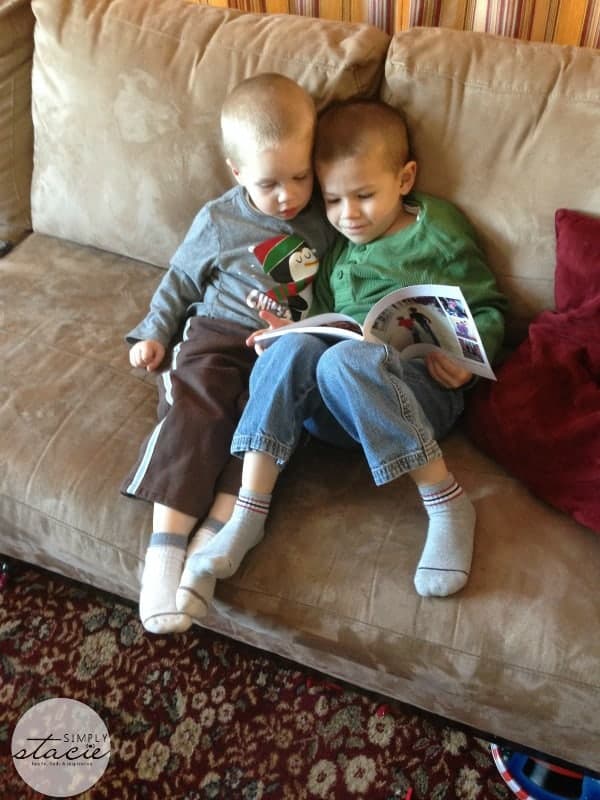 You can check out Blurb on their website, on Facebook, Twitter, Google+, and their blog.