Simply Sassy Snaps: Pinterest Week Two
We are rolling out a new, interactive and FUN way to gain new Pinterest followers while showcasing the best that out Simply Sassy Media network has to offer. See something you like? Use the Pin Tool to Pin a photo/post you like onto one of your boards, and make sure you follow the participant!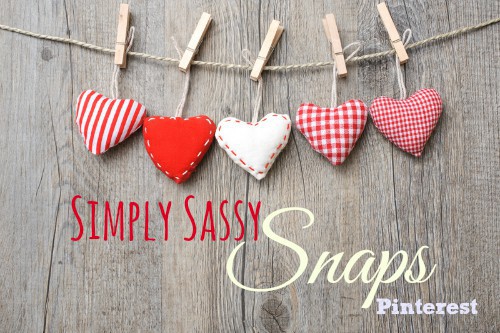 How to join this linky
Every week, we will Pin the 5 most popular pins (by click throughs) to our Simply Sassy Snap: Pinterest Board and select 2 new co-hosts from those that participated the week prior. Remember, have fun, share, and be Pin-spired!