LAICA Stream 3000 Water Filtration Pitcher Review
Disclosure: I was not financially compensated for this post. I received a sample of the product for review purposes. The opinions are my own, based on my personal experience with the product.
Using a water filtration system is a must in our household due to highly chlorinated, foul tasting tap water. We have been paying over $30 per month for a professionally installed system and recently discontinued it to use our own system that we purchased at a local hardware store and added to the faucet. While this new system worked comparably to the other system we have still been searching for a pitcher filtration system to ensure that our family is enjoying the best filtered water possible. In my opinion, mineralized water is excellent for healthier living so we have been looking for a system that removes contaminates without stripping the valuable minerals from the water.
I recently had the opportunity to try the LAICA Stream 3000 water filtration pitcher and have been very impressed with the taste of the water. Made in Italy, LAICA features bi-flux™ Mineralbalance™ technology within the filter in order to maintain the correct pH level and mineral balance of calcium and magnesium in the water.
When I had first mentioned testing a water filtration system initially my husband was skeptical because he said it would just be another bulky pitcher in the refrigerator. We were quite pleased to discover that it is actually designed to be sleek and therefore it takes up less space while holding .60 gallon of water. It can sit on the refrigerator door or the shelf itself so it helps us to maximize valuable refrigerator space.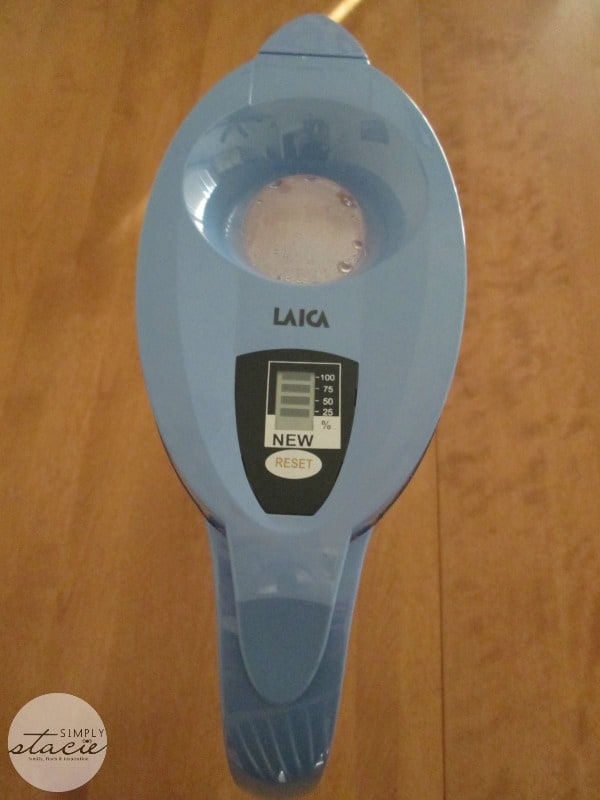 The taste of the drinking water when filtered through the LAICA Stream 3000 is exceptional. It is clean with no detectable taste other than fresh water. We use it for drinking water and as needed for cooking too. It is easy for my children to pour their own fresh water from the pitcher too so they don't have to worry about turning on the water filtration at the tap in order to enjoy a glass of water. It was easy to install the bi-flux™ filter which reports to maintain the mineral balance of the water for up to 40 gallons before needing to be replaced. As a comparison this would be equal to over 300 16 ounce bottles of water! I really like the electronic cartridge that clearly indicates the current life of the water filter itself eliminating any confusion as to whether it needs to be changed. The auto Quick fill lid is another unique feature that makes filtering the water easier than ever.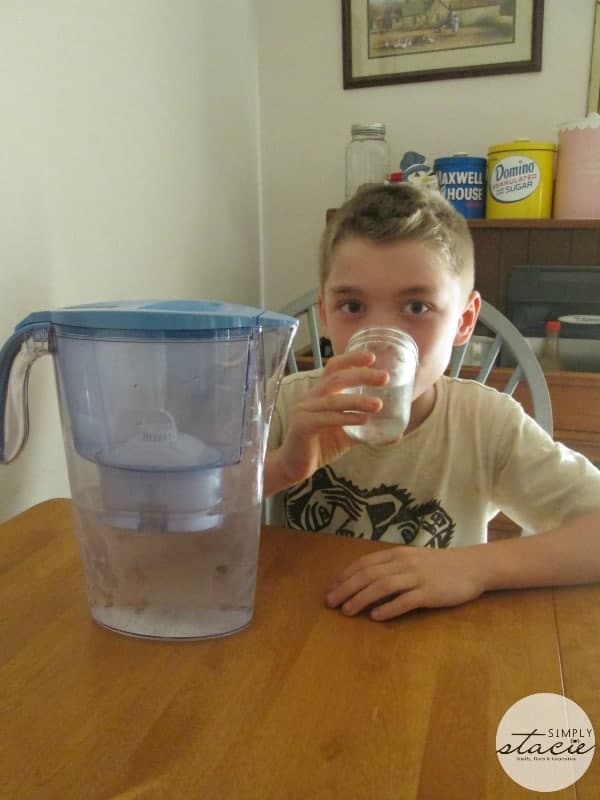 The LAICA Stream 3000 is not only functional but stylish too and it comes in six vibrant color options including white, blue, orange, fuchsia, yellow and green. I also appreciate that the jug itself is made with food grade materials giving me extra peace of mind when using it with my children.
Overall, I really like the LAICA Stream 3000 and highly recommend it as a compliment or replacement for your current water filtration system. You are invited to visit LAICA to learn more about the benefits of mineral and pH balance when filtering your water and see if this product line is the right fit for your family. I have found it available for purchase over at Amazon.com for $29.99 which is an excellent value in my opinion and don't forget to pick up a few replacement bi-flux™ filters too.