Vitamin Angels Gives Gift of Childhood
This is a Sponsored post written by me on behalf of Vitamin Angels Give Childhood. All opinions are 100% mine.
When I was a little kid, I couldn't wait to grow up. Now that I'm an adult I long to be a child again! Some of the greatest moments of my life were when I was a child. The holidays were my favourite time of year. We'd always have a full house for Christmas dinner with my aunts, uncles and cousins coming over. My cousins, sister and I would sing our favourite songs on my dad's microphone and put on a dance number for everyone. Whitney Houston's songs were always a hit!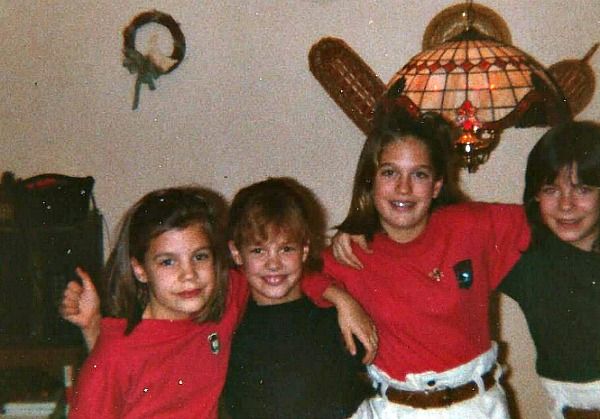 Our house was beside a huge field so my dad and uncle would take us kids snowmobiling! I loved feeling the rush of cold air on my face and the thrill of going fast down a trail. It was the best feeling in the world! I smile and feel nostalgic when I think back to those fun times. I was a really lucky kid to be part of a wonderful family who loved me and took care of me.
Vitamin Angels' Give Childhood Campaign
Every child deserves a happy and healthy childhood. Unfortunately that's not a reality for every child. Right now there's 3.1 million children who are undernourished. Thankfully there's a non-profit organization, Vitamin Angels, that is working to change the lives of children around the world through their Give Childhood campaign. Vitamin Angels plans to distribute vitmains and minerals to children worldwide and to raise awareness of this important issue.
It doesn't cost much to provide a child with vitamin supplementation. For instance, 25 cents will give one child the vitamin A that he or she needs for one whole year! $300K will provide 1.2 million children around the world with vitamin supplements.

Vitamin Angels hopes to help over 40 million children worldwide in 2014 and provide them with lifechanging vitamins their bodies need.
You can help by visiting Vitamin Angels Give Childhood to make a donation that will help deliver essential vitamins and minerals to at risk children in need. Vitamin Angels is raising funds until December 31st. Your support today will give the gift of childhood to those in need worldwide so please donate now. 
Give Childhood back to children in need because every child deserves to be happy.